By Adnan Aamir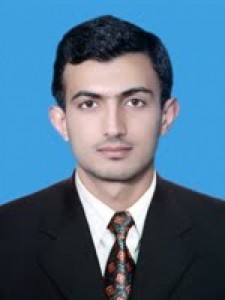 On 10th June 2014, Nawab Khair Baksh Marri breathed for the last time. He was one of the most respected and revered politicians and tribal leaders of Balochistan. He epitomized a person who never compromises on his principles. It's indeed a great loss of people of Balochistan because the man of Principles is no more.
 Nawab Khair Baksh Marri was born in Kohlu district of Balochistan in 1928. He was educated at Chief's college Lahore which is now called Aitchisn College. Veteran Baloch politician of Punjab, Sardar Sherbaz Mazari was his roommate in Chiefs college hostel. Sherbaz Mazari writes in his famous book "A Journey to disillusionment" that Khair Baksh Marri was an intense pacifist. He used to remove insects from his path so that no one should step upon them. In 1950, at the age of 22, Khair Baksh Marri became the chieftain of the Marri tribe. Ayub Khan put Khair Baksh Marri in Jail along with other Baloch tribal leaders and appointed a government sponsored chieftain for Marri Tribe. Marri tribesmen killed that appointed Sardar and reiterated that they would only accept Khair Baksh Marri as their chieftain.
 Initially he used to distance himself from politics. He started his political career by contesting elections for National Assembly in 1962. He was elected member of National Assembly from Quetta Division in 1962. Later on, He joined National Awami Party (NAP) and became its president if Balochistan chapter. He played an active role in campaign against dissolution of One-Unit in last days of Ayub's dictatorial regime. In 1970 elections Khair Baksh Marri was again elected as a member of National Assembly as well as Member of provincial assembly.
Civilian dictator Zulfiqar Ali Bhutto asked Khair Baksh Marri to be governor of Balochistan but he refused. Instead, Ghaus Baksh Bizenjo was appointed the governor of Balochistan. In his autobiography "In search of solutions" Ghaus Baksh Bizenjo has written about Khair Baksh Marri's refusal to become governor of Balochistan. Throughout his political career Khair Baksh Marri never accepted any office of power. He was one among four people who didn't sign the constitution of 1973.
Zulfiqar Ali Bhutto had a dominating personality and dominated any person that he used to meet. Sherbaz Mazari writes that Zulfiqar Ali Bhutto was totally nervous when he used to meet Khair Baksh Marri because of the more dominating personality of the latter. Nobody could dare to talk to Zulfiqar Ali Bhutto like Khair Baksh Marri used to do. In August 1973, Civilian dictator Zulfiqar Ali Bhutto put Khair Baksh Marri along with other Baloch leaders in jail where he remained till the end of 1977. During this period Zulfiqar Ali Bhutto conducted a military operation in Balochistan to suppress his political rivals in the form of NAP. As a reaction, an armed struggle started in Balochistan. It's incorrectly believed that Khair Baksh Marri led that armed struggle because he was imprisoned all that time. Mir Hazar Khan Ramkhani, a chief of sub-tribe of Marris led that armed struggle. Khair Baksh Marri provided the much needed moral and ideological support for that struggle.
When military dictator General Zia-ul-Haq took over power and toppled the government of Zulfiqar Ali Bhutto, He ended military operation in Balochistan. General Zia-ul-Haq also dissolved Hyderabad tribunal, a kangaroo court setup by Zulfiqar Ali Bhutto against NAP leaders. After release from prison, Khair Baksh Marri went into self-imposed exile. He went to France, United Kingdom and eventually settled in Afghanistan. He would remain in Afghanistan till 1993; a year after government of President Najeeb was toppled by terrorists. On demand of Baloch politicians in Balochistan, Pakistani governments sent a plane to bring Khair Baksh Marri from Afghanistan.
After his return to Pakistan, He formed a political party by the name of Haq Tawar (Voice of Truth) to spread awareness. He used to held political discussions with Baloch youth under the platform of Haq Tawar. He side lined from active politics in late 1990s. When military dictator, General Pervez Musharraf dissolved the government, Khair Baksh Marri again faced the high handed tactics of Federal government of Pakistan. He was arrested in 2000 on charges of murder of Justice Khuda Baksh Marri. He was released when nothing could be proved against him. After his release and till his death he remained low profile. He gave only a handful of interviews and released few messages. He restricted himself to his residence in Karachi during his few last years.
Khair Baksh Marri was among the few people who never compromised on his principles. He spent number of years in prison during the dictatorial regimes of Ayub, Bhutto and Musharraf. He didn't live a life of luxury and lived in harsh conditions in exile but didn't compromise on his principled stance. Khair Baksh Marri was always ignored by Pakistani mainstream media for his unbending principles and ignorant people of Pakistan still don't know much about him. On may or may not agree with his stance but no one can deny that he stood for his principles all his life. If history had shaped-up in a different way and Khair Baksh Marri would have led Pakistan instead of dictators and crooks like Ayub, Bhutto, Zia and Musharraf then the situation would have been totally different.
Adnan Aamir is a Freelance writer, researcher and blogger. He writes about politics, current affairs and books. He tweets at @iAdnanAamir and blogs at www.Adnan-Aamir.com 
Published in The Balochistan Point on June 11, 2014