By Adnan Aamir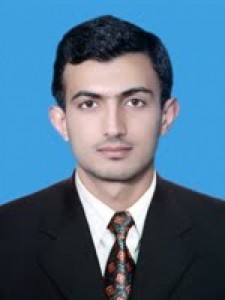 On 19th April, renowned journalist Hamid Mir was attacked with the intent of murder in Karachi. One can disagree with the point of view of Hamid Mir but no one can disagree that he is a brave Pakistani journalist. He is an icon of the free media in Pakistan and requires our support at this critical juncture.
Hamid Mir's The resume is enviable for everyone in the journalistic community. He interviewed Osama bin Laden twice and he was the only person to interview him after 9/11. He has been hosting the most popular talk show on the most watched news channel at the prime time for last ten years. He has covered armed conflicts in Afghanistan, Iraq, Gaza and Lebanon, not to mention Swat and Federally Administered Tribal Areas (FATA). He has accomplished more than any journalist can even dream about in Pakistan.
Mr. Mir has been a champion of media freedom since day one. He has actively protested for the journalists that were killed by "unidentified people". His column in Daily Jang regularly featured the ordeal of working journalists in turbulent areas of Balochistan such as Balochistan and Fata and He always raised voice for them. In November 2007,  General Musharraf imposed a state of emergency and banned private news channels. Hamid Mir started doing his talk show on roads with the famous politicians. He stood against Musharraf till the last moment when the latter was compelled to lift the ban on news channels.
Apart from that, Mr. Hamid has always raised voice for the oppressed people of Pakistan. He has never remained behind when it comes to highlighting the issue of missing persons, drone victims and extra constitutional role of the establishment. Mr. Mir was the only anchorperson who invited the participants of the historic long march by the  relatives of Baloch missing persons to his program. He provided Mama Qadeer and others a platform to communicate their protest to the world. When the treason case against Musharraf started, Mr. Mir proved to be the most vocal voice in support of legal action against the former dictator. He insisted that the former army chief should not be allowed to flee the country and justice must be served.
Standing as a champion of media freedom and rights of oppressed people comes at a price, Mr. Mir is paying this price for a long time now. He is the biggest victim of character assassination in social media of Pakistan. The supporters of the military Establishment  have issued him certificates of treachery. He has been threatened many times before and even a bomb was planted under his car which was luckily discovered by his driver. Notwithstanding all the intimidation and threats, Hamid Mir continued his professional work bravely and never backed down from his principled stance.
Mr. Mir has inherited the bravery and ability to stand against the powerful and evil forces from his father, late Waris Mir. The senior Mir was a lifelong critic of military dictators and never surrendered before undemocratic rule. He protested against the military operation, in what was then known as East Pakistan, in March 1971. He was posthumously given an award by Bangladesh government which the junior Mir collected some years ago. The state propagandists used this issue to paint Hamid Mir as an "agent" of Bangladesh. Moreover, Waris Mir vigorously condemned the autocratic regime of dictator Zia-ul-Haq through his columns. Hamid Mir has followed the footsteps of his father when it comes to stand against the dictators.
On Saturday 19th April, the car carrying Hamid Mir from Karachi airport to Geo Television office was intercepted and bullets were fired on him. The driver sped up the car and the attackers followed the car for few kilometers and again fired at him. In total, 6 bullets pierced his body. It was apparently a well-organized plan to kill the senior journalist and the alert mindedness of his driver saved his life for the time being. Those who say that attackers did not want to kill him are contradicting the reality. Mr. Mir is still struggling for his life in a private hospital of Karachi.
Meanwhile, the black sheep in media are busy portraying him as a "foreign agent" and a "traitor". These people include people who have been caught red handed doing fixed interviews. A vicious and despicable campaign has targeted against Mr. Mir and his channel Geo News. At a time when all News channels should have united to protest against attack on Hamid Mir, some others have become propaganda tools against Hamid Mir. This is sickening and absolutely regrettable.
One may disagree with the way Geo News handled the aftermath of attack on Mr. Mir but it's absurd to ban the entire news network, as demanded by the Ministry of Defense. Similarly, everyone has the right to disagree with Mr. Mir's style of journalism and his views but no one has a right to silence him by attempting to kill him. No has a right to declare him a "traitor" either. Pakistan has made some progress in the arena of free media in last decade. All this progress will go back to square one if Geo is banned. Instead, the masterminds of the attack on Mr. Mir should be brought to justice in order to end the ongoing cycle of violence against journalists in Pakistan.
All Pakistani citizens should stand up for Mr. Mir and freedom of media in Pakistan. The media and people like Mr. Mir represent one important segment of our society that is trusted to hold the government and state intelligence agencies accountable. Supporting these journalists with an unquestionable integrity amounts to supporting the wellbeing of Pakistan. (Courtesy: The Baloch Hal)
Adnan Aamir is a Freelance writer, researcher and blogger. He writes about politics, current affairs and books. He tweets at@iAdnanAamir and blogs at www.Adnan-Aamir.com
Republished in the Balochistan Point on April 29, 2014