By Zahir Barketullah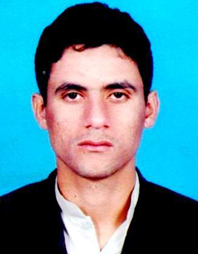 A free media or press is one of the major mechanisms of democracy, still a number of democratic countries have not been successful in authorizing free press. Countless journalists have been the targets of serious threats where as a number of them have been assassinated in different countries. That is the reason, why those countries have been considered dangerous for journalists.
As we know, journalists are responsible for reaching the truth, but at least 55 journalists have been killed in the line of duty in Pakistan in last ten years and 35 of them were deliberately targeted and murdered because of their work. For every journalist who has been deliberately targeted and murdered, there are many others who have been injured, threatened and coerced. The issue of the killings of journalists is neither being paid heed to internationally nor nationally. In Pakistan some journalists are susceptible to danger because of their honest and brave reporting in the restive field. Moreover, there are many journalists who have quit performing their journalistic duties. This is the reason freedom of expression has worsened in Pakistan.
 The recent attempt of assassinating Hamid Mir, a senior journalist and an anchor person of Geo news on Saturday the 19th April, signifies serious restriction on the freedom of media in this region as well.  Through his program "Capital Talk" as well as through his regular columns, the senior journalist raised various issues as an unbiased writer and anchor person. Though, it was the issue of missing persons, the Taliban, the economy crisis, the Musharif case, the drone attacks or any other issues. According to his colleagues at Geo Hamid Mir is one of the journalists who is at the lead in brining the authentic reality forward through his columns and his program. However, this made him a discordant figure for a number of groups, which through a video message, Hamid Mir claimed as responsible for any threats to his life prior to the attack, according to the Geo news channel.
 Through the broadcast, the channel has been repeatedly saying that it is not accusing any authority or institution of the country but the senior anchor had only accused some particular authoritarians of the specific institution. On the other hand, some other channels had got the chance to point the finger at the news channel for accusing the institutions of the country.
 Nevertheless, this serious attempt had once again caught the interest of the world's main stream media. It has illustrated that the freedom of press or media is still restricted and of course it is a threat for the other journalists as well. That is reason why the journalists have been demonstrating in different parts of the country and why innumerable journalists had to take legal asylum from other countries. It is now crystal clear, why along with some other countries this specific country is represented with red color on "The World Press Freedom Wall" in Newseum.
The writer is student of Media and Mass communication at International Islamic University Islamabad
Published in the Balochistan Point on May 12, 2014