QUETTA: A Baloch Culture Day was observed on 2nd  March in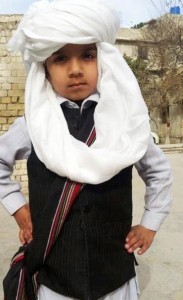 Balochistan and other parts of Pakistan.
Baloch in different cities  marked  this day by wearing a traditional dresses and turban.Baloch also celebrate this day in Iran, Afghanistan, Dubai, Muscat, Bahrain,Saudi  Arabia and India.
Baloch children and women also mark this day with traditional fervor amid taking out rallies and arranging different gatherings.
Musical programmes were also organized in numerous cities and towns of Balochistan, Sindh, and Balochi speaking districts of Punjab and Khyber Pakhtunkhwa.
The Balochistan Point News
Published in The Balochistan Point on March 4, 204