By Shireen Gul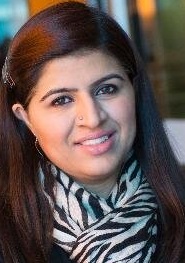 QUETTA: Balochistan Government had unveiled Rs 215 billion deficit budget with minimum available details about the Provincial Budget, as the budget documents were denied to the Media considering it secret from the people and media for the second consecutive fiscal year.
The media is reporting the Provincial Budget from the speech of the Adviser to the Chief Minister on Finance as the same were not supported by the valid budget documents.
The fiscal deficit during the next year will be around Rs 15.6 billion as compared to Rs 8 billion during the current fiscal year.
The development outlay had been increased to Rs 50.74 billion as the Provincial Government had failed to utilize the fund available for development during the current fiscal year. Donors' contribution to the Development of Balochistan will be around Rs 2.7 billion during the next fiscal year. The Provincial Government had spent Rs 5 billion less on development, according to the speech of the Adviser on Finance. There is no explanation why Rs 5 billion could not be utilized during the whole year.
Independent economists believed that the responsive Government will drastically cut the non development expenditure during the current fiscal year and they were disappointed as the allocation for non development expenditures had been increased from Rs 154 billion to Rs 164 billion during the next fiscal year. With additional resources available to the bureaucracy, the stranglehold on the people will be further tightened which is not a good omen for backward Balochistan.
The Saindak had raised the hope to increase the Provincial Revenue with additional royalty transferred from the Federal Government to the Provincial Government giving a jump in the 'domestic revenue'. The talks are underway between the Federal and Provincial Government for complete transfer of Saindak Project to Balochistan transferring its entire revenue, both royalty and Federal taxes.
The Federal Government had implemented development scheme worth of Rs 11 billion through the Balochistan Government during the current fiscal year.
The coalition government of Balochistan presented Rs 215.713 billion deficit budget for financial year 2014-15, here in the assembly session on Thursday evening.
Speaker Mir Jan Muhammad Jamali presided over the budget session.
Advisor to Chief Minister on Finance, Mir Khalid Langov presented Rs 215.713 billion deficit budget for fiscal year 2014-15. The deficit of the budget is Rs 15.662 billion.
PSDP- He said that Rs 50.742 billion has been allocated for Public Sector Development Programme (PSDP) and Rs 164.97 billion have been allocated in head of non-development expenditures.
He said that Balochistan would collect income of Rs 8.970 billion from its own resources.
DIVISBILE POOL- He said the province would receive Rs 141.213 billion from Divisible Pool and Rs 16.858 billion from direct transfers, Rs 10 billion from other receipts and Rs 23.279 billion from capital receipts.
"Total income is estimated at Rs 200.051 billion and deficit Rs 15.662 billion," the Finance Advisor said.
It was second annual budget presented by Dr Abdul Malik Baloch led coalition government of Pakistan Muslim League-N, PashtoonkhawaMilliAwami Party, National Party and PML-Q.
Provincial Minister and Parliamentary leader of PML-N, SardarSanaullahZehri, Provincial Minister and Parliamentary leader of PMAP Abdul Raheem Ziaratwal, Parliamentary Leader of JamiatUlema Islam-FazlMaulana Abdul Wasey, Parliamentary Leader of PML-Q Sheikh JaffarMandokhel and other lawmakers were present in the house.
JOBs- The mover Mir Khalid Langov said that about 3925 new jobs have been created in different government departments including education, health and others and the federal government has promised financial support for providing jobs to youth of Balochistan in federal institutions.
LAW AND ORDER– Mir Langov said that Rs 17251.118 million have been allocated in the budget for maintenance of law and order and for departments pertaining to law and order.
"Our government has earmarked Rs 17251.118 million for police, Balochistan Constabulary, Levies Force and other departments for maintenance of law and order," he said.
EDUCATION– He said that Rs 5 billion have been allocated for establishing Balochistan Education Endowment Company, Rs 324.884 million for provision of facilities to schools and colleges, Rs 400 million for provision of furniture and scientific equipments to schools, Rs 750 million for repairing and renovation of schools and Rs 500 million for Chief Minister Endowment Fund.
Rs 750 million were allocated for up-gradation of 200 primary schools to middle schools and Rs 425 million for up-grading 50 middle schools to high schools. He said that the Education Budget for fiscal year 2014-15 is 16 percent more than last year's budget.
HEALTH– Rs 14.148 billion were allocated for non-development expenditures of health sector. Rs 1.214 billion were allocated for provision of free of cost medicines to patients at government-run hospitals.
SOLAR ENERGY– He revealed that Rs 1 billion funds have been earmarked in the new fiscal budget for execution of project of solar home system to provide electricity to 300 villages adding that such projects after implementation would help in meeting our energy requirements.
COMMUNICATION-ROADS- Mir Khalid Langov said that Rs 9.726 billion funds have been allocated for Communication sector including 391 schemes of construction of roads among them 152 new projects and 239 ongoing road schemes.
FOREIGN AID– He said that Balochistan Budget for 2014-15 includes Rs 2.723 billion in foreign aid.
WATER SCHEMES- Referring to water issue, he said that an amount of Rs 400 million were allocated for installation of solar energy system to supply electricity to water supply schemes.
AWARANN EARTHQUAKE- Rs 200 million were allocated for repairing and renovation of schools damaged in earthquake in Awaran district.
QUAID-E-Azam Residency– He said that Rs 50 million were allocated for repairing and renovation of Quaid-e-Azam Residency that was damaged and burnt down in bomb attack.
SPORTS- Rs 1814.013 million were allocated for Sports sector which were 50 more than previous budget.
Mir Langov said that Public Accounts Committee of the Balochistan Assembly would be set up with immediate effect and there would be ban on spending government funds for medical treatment in foreign countries and eating ceremonies in hotels on the expenditures by government funds. He added that complete ban has been imposed on purchase of luxury vehicles for government departments.
Shireen Gul  is a Balochistan based freelance journalist. She has worked with VOA, City Everett, and SeaTime. Shireen tweets @GulShireen and blogs at shireengul.blogspot.com
Published in The Balochistan Point on July 16, 2014