MUHAMMAD ARSALAN ASHRAF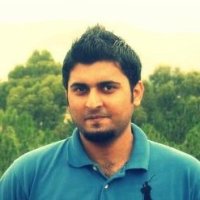 "Human brain is potentially more attracted towards negativity and bad memories stay longer than the good ones"
This fact kept me wondering and I started visualizing our media, vicinity and everyday happenings, to my surprise  I was pretty much convinced that if you want to sell anything, be negative.
With the time fleeing very fast, media industry is growing also on same pace. Emergence of new channels have opened race for rating and viewership and this competition caused positive and negative impact on the industry. Our drama channels have been conquered by Turkish and other foreign soaps, which resulted to force Pakistani dramas to adopt western taste to survive. I can't count any drama in recent time that can meet Alpha Bravo Charlie, Dhuwan, Hawain and so many others. We have lost our own genre just to compete others.
News were once used to be very calm, serious and formal but now a days, we get a mini heart attack after every 5 minutes in the shape of breaking news. These tactics to gain attention of people and rating is causing lack of patience. How come it's possible that very reputable and credible newspaper "Dawn" can publish news with errors relating Hakim Ullah Mehsud with Pakistan Tehreek-E-Insaf and then calling dialogues "Between government and outlawed Pakistan Tehreek-E-Insaf? Who is accountable for these mistakes and how many proof readers been fired so far? Answer is a big NO.
A new trend of crime shows has been adopted by almost every news channel now. They show crimes of every kind robbery, murders and what not. Now a new wave of moral policing is at peak.
I literally felt ashamed when I watched show of a lady in which she portrayed transgender as cause of moral crimes in Pakistan. Seeing these crime show children get fascinated and have started committed crime. The recent incident of a child committing suicide is one such example. How can a 5 years old child commit suicide as I couldn't even spell suicide at the age of 5?
Morning shows, yes they used to be sober but it was long time back when I was child but now morning shows in the race of ratings has beaten all lines of morality and standards. Maya Khan who put the foundation of this race after successful raid on a park to catch couples dating was followed by other anchors that instead of discouraging this heinous act followed her footsteps.
Then not to forget how these morning shows have all of sudden became marriage bureaus,  where proposals are being sought, people are married, ceremonies being held, dance competition,  saas bahi row  and so many other things which one could ever imagine to be in morning shows but unfortunately these are now major part in the show due to which essence of morning show is lost somewhere.
Recently, media credibility index has ranked few of very controversial anchors on top of their lists. I wonder on which criteria these polls were held. These topped anchors and journalist are criticized by people on different forums especially social media on daily basis and still they have been stated credible enough to lead these rankings, surely this media is what I said in start "To sell, be negative"
I urge all media houses to respect the sentiments of all political, religious and other followers who live in this country. Everything in a way or two related to them and it is for their betterment and if someone criticize any channel, they must take it open heartedly and improve their quality and credibility so people can trust them and use their news as source for debate on every forum.
Muhammad Arsalan is civil graduate from NED university and writes occasionally on social issues.
He can be reached @arsalanashraff
Republished in The Balochistan Point on February 11, 2014