QUETTA: Chief Minister Balochistan, Dr Abdul Malik Baloch has asked local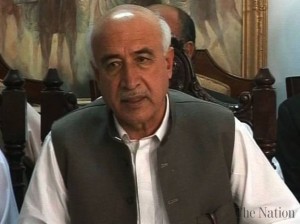 investors for setting up industries in the province to alleviate poverty and unemployment.
Talking to a delegation of Balochistan Chamber of Small Traders and Small Industries Quetta here on Tuesday, he said provincial government is not only encouraging the investors but would also offer them especial benefits to invest in the province. "Setting up industries in Balochistan would not only create job opportunities for the people but would also make the province self-sufficient in many commodities that we need to import," he added.
Chief Minister said that currently we have become a "consumer society", and even importing milk, eggs, chickens and other commodities from other provinces which is causing negative impacts on our economy. Due to missing of small industries and lack of packing system in the province our farmers could not get the desired price of their fruits, he regretted.
He said that through making investment in minerals and mining sector better opportunities of employment and profit could be created. "The representatives of small traders and industries ought to dispatch their proposals to provincial government for consolidating industries in Balochistan and government would make concentrated efforts to ensure every possible facility to them," he added.
Dr. Abdul Malik told the delegation that the representatives of Chamber of Commerce of Quetta, Lasbela and Gwadar have been given representation in Balochistan Investment Board.
On the occasion, the delegation lauded the efforts of provincial government for improving law and order, encouraging investors and industrialists, adding that maintaining peace is essential for attracting investors.
Staff Reporter
Published in The Balochistan Point on September 16, 2014