Baloch Khan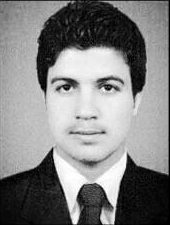 Death penalty or capital punishment is a deterrent kind of punishment. In  theory Capital punishment is  both passionate and passionless into some extent legally as well emotionally upheld. Throughout the world history this punishment has been hated, assailed and criticized by nearly all nations of the world. The punishment is enforced both in democratic as well as autocratic states.
There are two notions respecting the death penalty. The humanitarian organizations, including United Nations (UN) and Amnesty International (AI) are antagonistic of such deterrent penalty.  But a common judgement is that; the punishment is absolutely required for perpetrators who carried out suicide bombing, hijacking, and other heinous violence, the consequences of such crime particularly when state security is being threatened. The ambition is to deter or prevent terrorists from carrying out terrorist activity.
Pakistan is one of the upshot countries in the world, since the outgrowth war on terrorism. Different sectarian, fundamentalist and Jihadi groups are involved in severe crimes and surmount of human right violations.   Pakistan executed death penalty for terrorism related cases. Since 2005 to 2008 the post-moratorium 141 convicts were executed to death penalty.
The constitution of Pakistan empowered the president to pardon or remit convictions. The Former President, Asif Ali Zardari enforced moratorium on death penalty in 2008. It's reported that; Pakistan is ranked 5th in most capital punishments after China, Iran, Saudi and The United States. The country had world largest number of death row, more than 8000, awaiting the execution.
The 16 December attack on The army Public school in Peshawar resulted in killings of 132 students and 9 staff members of the school. As a backlash, the government of Pakistan has restarted execution of capital punishments. Moratorium has been lifted for terrorism related cases and more than 6 to death sentences have been executed.
TTP and other active banned groups have threatened the national security of Pakistan. Only way to encounter terrorists is to implement retributive theory of punishment and a serious crime should be punished more severely.  The state policy and judiciary must keep balance, fair and speedy trial in the respect of the universal and fundamental human rights.
Keep an eye on the United Nations article 5, states that; 'no one shall be subject to torture or to cruel, inhuman or degrading treatment or punishment without fair trail'.
Furthermore, in Pakistan the lower courts such as the court of secession empowered to award capital punishment under section 31 (2) of code of Criminal Procedures. All the death sentences must be confirmed by the high court's section 31 (25), 274 and 276 Code of criminal.  Death penalty is essentially required to be implemented in terrorism related cases but account should be taken of fundamentals human rights, natural and administrative justice.
Published in The Balochistan Point on December 26, 2014
Disclaimer: Views expressed in this article are those of the author and The Balochistan Point not necessarily agrees with them.