Bahram Sayad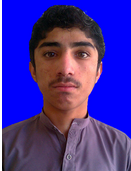 It is generally believed that Pakistan has four provinces, Punjab, Sindh, Balochistan and Khyber-Pakhtunkhwa (KP). However, if we take a closer look at the state of affairs prevalent in the country, we can say with considerable certainty that Pakistan is dominated by one of its provinces; Punjab. When we compare Punjab with other three provinces, then we can clearly find a huge difference. Major problems such as illiteracy, poverty, unemployment and terrorism are seen mostly in Sindh, Balochistan and KP but not in Punjab. Resource-rich Balochistan, despite being the largest in terms of land, and Sindh, which is known for its revenue generation, are particularly underdeveloped. However, Punjab has thousands of large, small and medium-scale industries and the irony is that these are dependent on gas from Balochistan and Sindh.
Pakistan is itself inviting the people of Sindh, KP and Balochistan to commit crimes and to move the country further into the shadows of darkness. The country has now reached the highest peak of crime and other problems and it is high time that the federal and provincial governments must equally treat the people of other provinces like the people of Punjab. Everyone from every province must be ready to help Pakistan to overcome these crises.
"The writer is a student and a social worker based in Turbat, Kech district of Balochistan. He can be reached at Bahramsayad30@gmail.com
Published in The Balochistan Point on February 6, 2015
Disclaimer: Views expressed in this article are those of the author and The Balochistan Point not necessarily agrees with them.