By:  Ismail Rodeni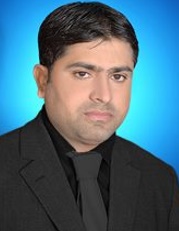 Dr. Mahnaz Naveed is well known due to her professionalism, higher education and kindness towards human being. She is Director, Consultant Ophthalmologist and Glaucoma specialist at The Eye Centre, Dr. Mahnaz Naveed Shah and Associates at the South City Hospital, Karachi.
Dr Mahnaz is well qualified and award winning professional. She pursued both her basic medical as well as her advanced postgraduate training in the United States. She graduated from medical college from Baylor College of Medicine in Houston, Texas United States.  She was trained in ophthalmology at the world famous Cullen Eye Institute at Baylor College of Medicine. At the completion of her training she was honored with the Stephen Schindler Award by the Cullen Eye Institute, a recognition awarded annually to one outstanding graduating resident.
Dr Mahnaz has also been one of the founding members of The Pakistan Glaucoma Association. She has also served in medical teaching as well as in research projects in educational works nationally and internationally.  Her main clinical interest is in Pediatric and Adult medical and surgical glaucoma management in which she has extensive medical and surgical experience.
Dr founded The Eye Centre at South City Hospital in 2011 which has now provided world class services to the people of Pakistan, mainly, focusing on   glaucoma, anterior segment surgery, refractive surgery, vitreo-retina, strabismus, pediatric ophthalmology and oculoplastics.   She has special sympathy and compassion for patients coming from remote areas of Sindh and Balochistan. She treats poor patients under her supervision.   
Undoubtedly, Dr. Mahanaz Naveed Shah is one of the honored stars of country, who is spreading very positive image of Pakistan all over the world through her firm service to humanity on the basis of her abilities on which the entire nation is proud of her.
Published in The Balochistan Point on August 2, 2019
Disclaimer: Views expressed in this blog are those of the writer and The Balochistan Point not necessarily agrees with them