At least seventeen foreign news organizations based in Pakistan have appealed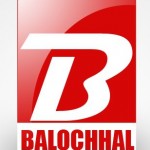 to the new democratic government to allow New York Times Pakistan bureau chief Declan Walsh to return to Pakistan. It was a disgrace that the respected correspondent, who had been covering Pakistan for nearly nine years, was expelled on May 9, 2013, two days before the general elections. It was ironic to see a foreign journalist being forced to leave the country at a time when two award-winning veteran journalists, Arif Nizami and Najam Sethi, were respectively serving as the caretaker federal minister for information and the chief minister of the powerful Punjab province 
In their letter to Pervaiz Rashid, Minister for Information, Broadcasting and National Heritage, the signatories have accurately stated that they "fully recognize the Pakistani government's legal right to control who enters the country and to accredit foreign journalists. But we do not agree with the use of this power to stifle freedom of the press."
With a smooth transition of power from one democratic government to another, the Pakistan Muslim League government must ensure the freedom of the press. Mr. Walsh should be allowed to return to Pakistan and continue his professional work. Many Pakistanis, including this newspaper, look at his journalistic work with admiration. His stories have generated serious discussions among the policymakers and fostered international understanding about Pakistani society and politics.
While reporting for the Guardian in 2009, Mr. Walsh's investigative piece Pakistan's secret dirty war embarrassed the country's spymasters and brought international attention to human rights abuses in Balochistan. Yet, the Pakistan People's Party-led government did not oust the reporter from Pakistan based on his investigative report.
We truly expect that Prime Minister Nawaz Sharif will adopt a media-friendly policy and encourage, and also protect, the foreign media that  cover Pakistan. Mr. Sharif has a long list of policy changes he has to make with regards to the freedom of expression. Some of the issues that require the Prime Minister's immediate attention include the allowing foreign correspondents to report from Pakistan, lifting the ban on Youtube and liberal Baloch news websites.
Countries that close their doors for foreign media attract more suspicion and criticism than the ones that allow a free media. Democracy and restrictions on the media can not go side by side. Prime Minister Sharif must learn this important lesson while embarking upon his five-year journey to uninterrupted democracy.
Malik Siraj Akbar
Editor-in-Chief 
The Baloch Hal