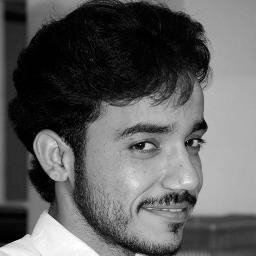 By: Kiyya Baloch
Every auspicious moment like Eid al-Adha (Festival of Sacrifice) adds to the misery of missing family members in Balochistan. Family members of several of the missing from Balochistan said that they had nothing to rejoice on this occasion of Eid as their miseries were far from over.
"Every auspicious moment like Eid further aggravates our pain when my mother asks me about whereabouts of his young son Zakir Jan and when he will return," Banuk Farzana Majeed, sister of missing Zakir Majeed said, adding that her missing brother was a student and had done nothing wrong.
Families of missing persons have marked several religious festivals without their dear ones: some have returned home safe and sound during the last two years while many were found dumped in deserted areas of Balochistan and other parts of the country.
It is important to mention that thousands of people from different parts of the country are missing. They were neither arrested nor killed, and their whereabouts remain unknown.
Most of them are alleged to be "kidnapped" by secret agencies due to their alleged involvement in heinous crimes while security forces denied the allegations and feigned ignorance. Family members of the disappeared blame security forces for abducting their loved ones.
Seventy year old Mr. Mama Abdul Qadeer Baloch formed Voice for Baloch Missing Persons (VBMP) after his young son Abdul Jaleel Reeki went missing some years back, leaving his old and ill parents, sons, daughters and wife to face life's hardships.
Mr. Qadeer has traveled to all major cities and towns to press for the recovery of the lost ones. He has been seen in the government corridors and Supreme Court of Pakistan several times to find clues about the whereabouts of his son and thousands others. Mr. Qadeer has received no leads but only bullet riddled bodies with their damaged body parts.
Mr. Qadeer wrote separate letters to Chief Justice Iftikhar Chaudhry, Chief Minister Dr. Abdul Malik Baloch and other national and international humanitarian organizations to highlight the plight of those who continue to wait for the arrival of their missing dear ones on different occasions from Balochistan and other parts of country.
Families of missing persons whether they are from Balochistan or other parts of the country are looking for justice. But from whom will they get justice?
Most of the families say they pin hopes on Chief Justice Chaudhry but he too failed to recover the missing ones as abductions and killings persist.
How long will missing family members stay for another legal action from Chief Justice Chaudhry? He said, adding that they want practical actions and the release of their fathers, brothers and sons. The media is also not covering this case and ruling parties are silent, he said.
Twelve year old Shari Baloch said her father Dr. Deen Mohammad Baloch was whisked away by security personnel on June 28, 2009 from his government residence in Tehsil Ornach. She still doesn't know about his status despite asking the Supreme Court and other institutions.
She said that they do not expect anything positive from the Supreme Court's hearing of the case regarding missing persons. She voiced disappointment with the Supreme Court hearing on Baloch missing persons' cases, saying "Every time I remind the Supreme Court about Frontier Corps'involvement in abduction of my father, but every time the Supreme Court disappointed me.
When asked how long have they been spending Eid without their beloved ones, Qadeer Baloch said, "For some, it is the first Eid without their family members. For others it's the fifth or the tenth. And let alone those whom we buried with our own hands without their identification"
Chairperson of Pakistan's Defence of Human Rights and Public Service Trust Amina Masood Janjuaand her team also struggle for the release of missing persons. She claims that the perpetrators of this crime not only kidnap people but harass their families so much that most of them do not dare file a complaint. More than 1,200 families have contacted and registered their cases with the Defence of Human Rights.
( Courtesy : http://www.sharnoffsglobalviews.com)
Kiyya Qadir Baloch is a freelance Baloch journalist associated with the Daily Times based in Islamabad. He reports on foreign affairs, Baloch insurgency, militancy and sectarian violence in Balochistan.