Editorial Daily Times
 The passing away of Nawab Khair Bux Marri,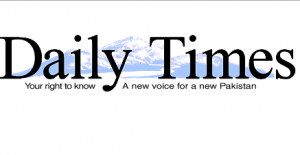 Baloch nationalist leader of towering standing and chief of the Marri tribe, brings to a close an entire era of struggle under his leadership and guidance against the usurpation of the rights of the Baloch people and the repressive policies of successive regimes in Pakistan. Born in Kohlu, Marri Area on February 28, 1928, Nawab Khair Bux Marri was educated at Aitchison College Lahore. It was perhaps inevitable, given the fierce independence exhibited by the Marri tribe under British colonialism as well as after Pakistan came into being that history would place him at the head of Baloch nationalist aspirations and impose on his broad shoulders the task of leading his people from their benighted state to freedom.
Balochistan has had a tragic history since Pakistan came into being. Arguing its case for special treaty status under British rule, the Baloch opted for independence in 1947, but the province was soon subsumed into Pakistan after the Khan of Kalat, the head of the tribal confederacy of Balochistan, was forced to sign an accession document in 1948. Since then, Balochistan's history has been full of armed resistance and repression, littered along the way with broken promises and betrayals by successive regimes. The current nationalist insurgency in the province is the fifth since Pakistan came into being. Since the state refused to accommodate the demands of the Baloch for rights and control over their own resources, rebellion became the leitmotif of Baloch nationalists, a position that continues to date. Nawab Khair Bux Marri remained a towering, charismatic leader throughout his adult life, suffering repeated imprisonment and harassment, including a treason trial in the Hyderabad Conspiracy Case in the 1970s. Imprisoned by Bhutto and released by his nemesis General Ziaul Haq, Marri chose self-imposed exile in Afghanistan after his release and only returned to Pakistan after the Najib government fell and the Mujahideen took over Kabul in 1992. Since then, until his arrest once more in a trumped up case of murder in 2001, a case that eventually led nowhere and from which he was released after 18 months of incarceration, Marri had been living a relatively quiet life, away from the turmoil of his past. However, the outbreak of the current nationalist insurgency in 2002 inevitably put him squarely back in the limelight, irrespective of his ill health causing his absence from active politics.

The current nationalist insurgency spawned a range of groups that seem to have little or no coordination amongst them. This has been the curse of the Baloch nationalist cause throughout its history: its inability to unite under one leadership. With Nawab Khair Bux Marri's passing away, the Baloch cause has lost its most respected and influential leader. The aftermath of his going is likely to play out in maintaining, if not deepening the divide amongst the nationalist groups active in the mountains and in self-imposed exile. The Balochistan case has suffered from the sheer lack of weight of Baloch voices in the federation, leading frustrated youth to resort to armed resistance again and again. This is a pattern yet to be overcome, the missing factor being the state's incapacity so far to see the Baloch question as a political problem of long standing that needs a political approach to resolve their ageless grievances rather than a hardline repressive one. The latter has been tried repeatedly in the past 67 years and has failed to produce anything positive. If anything, it has merely deepened the alienation of the Baloch people. It is a sad comment to make that the passing away of Nawab Khair Bux Marri may have made that political solution even more difficult, given the likelihood that the historical disunity of the Baloch, which has weakened their voice, is likely to be exacerbated in the absence of the formidable presence of the pride of Balochistan and one of its most eminent sons.  (Courtesy: Daily Times)
Published in The Balochistan Point on June 12, 2014