By: Ubaid Zehri  
An Entrepreneurship seminar on "All about becoming Propreneur" was jointly organized by Lead to Empower, ORIC and  Balochistan University of Engineering & Technology Khuzar   on 17th May 2017 at  University auditorium.
Young trainers Miss. Fatima Brohi, Mr. Imran khan, Mr. Faheem Ahmed delivered lectures and highlighted the Entrepreneurship and the concept of effectuation, its   benefits, challenges of entrepreneurship, the success stories of entrepreneurship, Entrepreneurship and social media.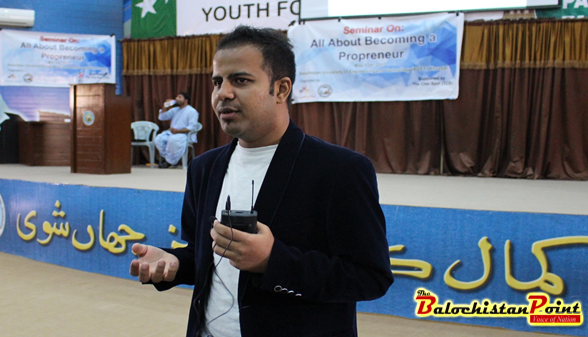 While delivering their lectures they said, "The youngsters in Baluchistan have clear knowledge about social media platforms but using them only to connect with one another is just one aspect of it. We want to convey the message that social media can be successfully used to start a business anywhere in Pakistan and they can help their family and community by raising their standard of living with the business.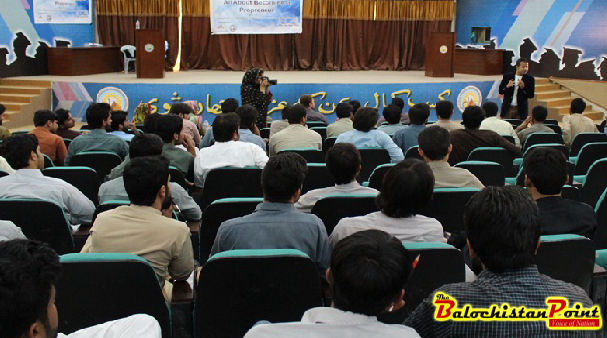 "When it comes to Baluchistan, there are innumerable talented and passionate youngsters who want to do amazing things but lack a little empowerment and guidance. We would be focusing giving them a clear cut roadmap on how to execute their ideas in a better way through social media" They added.
A large number of students, faculty members, officers & social activists attended the seminar.
Published in The Balochistan Point on May 18, 2017