By: Ijaz Ahmed  
District Kech of Makran division with a population of around 12 lacs, the land of a romance legend, has always been a place of importance for its geographical location, and famous for its production of date fruit. It has been, and still is, the center of Makran region; geographically, socially, administratively and politically.     
This institution first set up as a Sub-Campus of University of Balochistan in November 2009 with three programs of study; BBA 4 years, BSCS 4 years and B.Com two years and was granted university status in May 2013, chartered by the government of Balochistan Vide Act 2012 passed by the Balochistan Provincial Assembly in May 2012.
 After completion of entire required formalities including submission of feasibility report, visit of the HEC evaluation team, the University of Turbat was recognized by the Higher Education Commission of Pakistan as 158th Public Sector University in the country and Second Public Sector General University in Balochistan on 12th March 2014. The University of Turbat, an institution of teaching and learning was founded for the sheer purpose of providing quality, accessible higher education to the people of the region.
Prof Dr. Abdul Razzaq Sabir took the charge as first Vice Chancellor and Dr. Abdul Saboor Baloch as first Pro Vice Chancellor of the University.
The main objective of establishment of University of Turbat in the Makran region in Balochistan is to provide better opportunities of Higher Education to the students of Kech and adjoin districts including Panjgor, Gwadar and Awaran.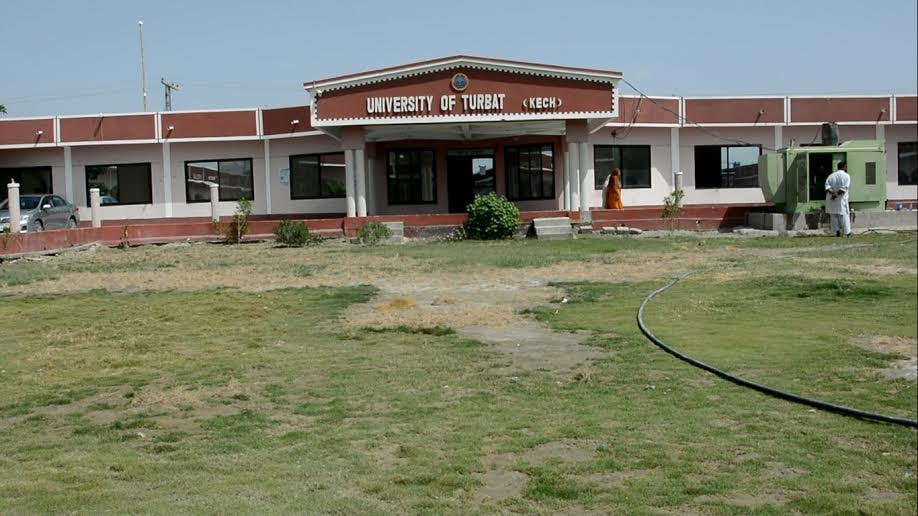 With the establishment of the University of Turbat, substantial number of students enrolled initially from different parts of province mainly from Mekran which will have a direct effect on the social environment of the families of the students and indirectly to the society.
With the support of Governor Balochistan Muhammad Khan Achakzai, Chief Minister Balochistan Nawab Sanaullah Khan Zehri, Ex Chief Minister Balochistan Dr Abdul Malik Baloch and Chairman HEC Dr Mukhtar Ahmed, the University of Turbat is fast growing to become centre of a learning to cater the future needs of people from remote parts of the province.
It has steadfastly held on to its vision of a modern University that harvests and maximizes human potential through practical degree programs and hands on research oriented disciplines since its inception in 2012. The University has particularly been effective in filling an educational void in Mekran and its adjacent areas. It has ensured that higher education is no longer a distant dream but a practical reality for the people living in far flung areas of the country.
With the introduction of market valued subjects, job opportunities would be created directly benefiting the social wellbeing of a segment of the population in the region. Keeping in views today's changing socio-business environment and increasing globalization have created an international community demanding global management. In this context, UoT is committed to provide students with knowledge, skills and attitudes that will help them begin their career anywhere in the world and to ensure that they will have the education to meet their goals and leaders in their perspective field. To achieve this, the program provides students with a broad and thorough knowledge, and promotes students understanding with apply innovative learning and teaching practices. With this context students get familiar with both the theoretical background and the practical techniques of concerned programs of study.
As a vibrant institution of higher learning, with 9 departments and 18 Programs in main campus Turbat and 4 programs in Sub Campus Gwadar, within just 3 and half years, Turbat University has crafted a special place for itself in the academic map of the country. Turbat University today, is equipped with the young, energetic and talented faculty, better structure and systems to support its mission to teach and train the students positively.
Despite the heavy odds and daunting challenges, University of Turbat is on way to bringing an educational revolution in the domain of higher learning in Mekran Division. Soon after taking oath as Governor Balochistan, Honorable Muhammad Khan Achakzai and Ex-Chief Minister Baluchistan Dr. Abdul Malik Baloch extended exceptional support and assistance for the development of Turbat University. With more than eleven hundred students and 86 employees in its both campus at Turabt and Gwadar. The University has been providing financial assistance to students through Prime Minister's Fee Reimbursement Scheme, Balochistan Endowment Fund, Need Based and merit based Scholarship. The passed out graduates and alumni of University are expected to play a vital role in the activities of China Pakistan Economic Corridor (CPEC) to bring prosperity in the region.
University recently has established its sub campus at Gwadar where more than 130 students on roll in BBA 4 years, BSIT 4 years, B.Com 2 years, B.Ed (Hons) 4 years and ADE 2 years program.
With the passage of time, University of Turbat has grown to become a research led university, known for the excellence of its teaching, tradition, innovation and academic services being rendered to the people of Mekran, Balochistan and other provinces.
With the passage of time, University of Turbat has grown to become a research led university, known for the excellence of its teaching, tradition, innovation and academic services being rendered to the people of Mekran, Balochistan and other provinces.
University of Turbat believes to promote a culture of innovative and entrepreneurial, to foster and integrative thinking among students so that they could contribute in China Pakistan Economic Corridor (CPEC) and could bring Pakistan towards the economic independence.
The ORIC department in UoT is striving to establish strong links with industry in order to facilitate the students for seeking internships and getting research projects for ensuring their future bright.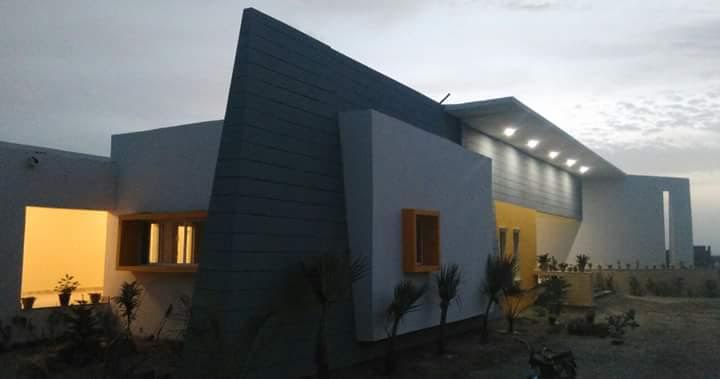 Completion of university permanent complex in short time,  establishment of its sub campus at CPEC central city Gwadar, raising 4 departments to 9 along with 18 programs in three faculty including faculty of Arts and Humanities, faculty of Science and Engineering and faculty of Law, Management Sciences and Commerce, starting M.Phil program, taking reliable security measures, cheating free examination system , launching IT academy in collaboration with HEC, entering into MOUs with national and international universities and educational institutions to exchange experiences and knowledge, establishing smart computer lab funded by worthy Chancellor , affiliation of three degree colleges with university of Turbat, hosting Inter University Consortium for the Promotion of Social Sciences and Art and Humanities in Pakistan at Gwadar, co-hosting national seminar on CPEC , conducting meetings of statuary body well in time, holding inter university declamation contest to promote critical thinking with positive approach, IT and literary related seminar, organizing indigenous On-Campus Training, international lecture series via video conference, publications of the University research journal "GIDROSIA" and "MEERI" to promote research culture in university, a Bi-annual newsletter "KECH NEWS" ,  annual Business Gala, various scholarships for students, national book fair and various extra-curricular activities in regular interval are among the considerable achievements of UoT.
The success story of UoT in just three and half years has only become possible due to the zealous efforts put in by faculty members, admin staff, civil society, politicians, media representatives, parents and students.
The success story of UoT in just three and half years has only become possible due to the zealous efforts put in by faculty members, admin staff, civil society, politicians, media representatives, parents and students.
University is connected to Pakistan Education and Research Network (PERN 2) by the Higher Education Commission of Pakistan, providing Wifi services to students, faculty members and administrative staff.  Another University's greatest achievement since becoming a university has been its ability to attract a good number of students and talented and dedicated researchers and teachers from across the Balochistan, as well as from other provinces of the country.
University of Turbat is all capable to continue to shine and move forward and overcome any obstacles in the way with excellence. Since inception, the reputation of our academic programs continues to improve. Earnest efforts are consistently underway to promote a vibrant research culture and provide a favorabkle environment to both its faculty members and students for exploration and innovative market oriented higher learning. As many as 32 faculty members have been sent to different universities of Pakistan and abroad for M.Phil., MS and Ph.D. under local, split and foreign scholarship program as per PC-1. Around dozen of them after completing their higher studies have returned and joined university. Many of them after completion of their degree are expected re-join University of Turbat very soon.
Many ideas and projects are in pipeline as the part of short and long term strategic plan of the University of Turbat. Introducing new science and market oriented subjects, sending more scholars abroad for higher studies, training and refreshment courses, starting Ph.D, M.Phil, diploma and certificate classes in different subjects, hosting more national and international conferences, and generating revenue by its own resources are among the main mission of future roadmap of the University of Turbat.
It is highly anticipated that Turbat University will be able to achieve the highest levels of teaching and research in the field of modern technology, Science and Engineering, Arts and Humanities, Business Management and literature with support of people of Balochistan, Governor Balochistan, Federal and Provincial Government and Higher Education Commission of Pakistan.
 Writer is director public relations university of Turbat.
Published in The Balochistan Point on March 6, 2017