By Jeeyand Kashif Sajidi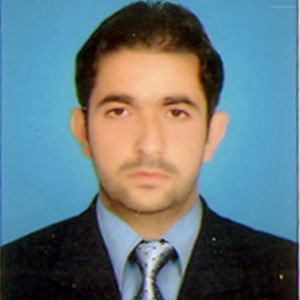 The fifth insurgency of Balochistan which started in 2006 in the ground of Dera Bugti has now spread in every nook and corner of the province. For eight long years, security forces have failed to crush Baloch militants. The question is why writ of government is declining and power of these insurgents is rising and more importantly who is fuelling these insurgents?
From the narrative of Pakistani Government, foreign countries especially India has been given the bulk of criticism. Apart from India, Afghanistan, Israel and occasionally America have also been blamed for creating unrest in Balochistan. Allegations are merely allegations unless they are proved.  Yet Pakistani state hasn't brought any substantial evidence against any of these countries. A common man is unable to comprehend why these foreign powers will support this insurgency.
The ground reality suggests that people inside Pakistan are spreading insurgency in Balochistan. However, it is questioned who  neglected Balochistan and created sense of deprivation in the heart of Baloch people. Was it America India or Israel who has treated Balochistan as their colony and exploited its resources? It is negligence of Islamabad government which has deprived Baloch of their rights and few leaders accepted this and saying sorry to Baloch masses for their negligence.
The ongoing insurgency, which started in the wake of demise of Akbar Bugti and everyone, knows who assassinated him. He was not killed by any foreign troops, but by security forces of Pakistan. The assassination of a 80 years old Baloch leader aggravated the situation and fuelled the insurgency. The decision of murder of Akbar Bugti didn't take place in New Delhi, Kabul or Washington rather it was made in Islamabad. Veteran anchorperson, Kamran Khan was right when he said that "slain Akbar Bugti will be more dangerous than alive Akbar Bugti".
The stupid Kill and dump has added oil to the fire. Owing to this high handedness policy, the hatred against Islamabad has increased among the general masses. This imprudent policy has convinced Baloch that they have no future in Pakistan and ideology of Baloch separatists' fighters has gained strength.  This unwise strategy has convinced the hoi polloi that Sarmachars are fighting a just war with the occupying forces.
Policy makers are repeating the same mistakes and they are still fuelling the insurgency. On 18 April, 2014 Chairman of Baloch Student Organization (Azad) Zahid Baloch was abducted from Quetta and he is still missing. Those who are involved in his abduction should fathom that killing of Akbar Bugti, Balach Marri and Ghulam Muhammad Baloch have not suppressed the movement, so, will the picking and killing of Zahid Baloch will end their struggle. It will again fuel the insurgency.
In reaction of this incident, Latif Johar, a member of central committee of BSO(Azad) and who is just 23 years old is sitting on Hunger Strike till death since 22 April, 2014 demanding the release of his leader. The valor of the young boy should be extolled, but there are few chances that his demand will be fulfill. It seems the fate of Latif Johar will be same as that of Bobby Sandes , who was the member of Irish Republican Army and died of a Hunger strike in a country which is considered the mother of democracy United Kingdom.  
The response of the government and so called national media to the peaceful protest of Latif Johar is the same. No minister neither from national nor provincial assembly has visited the hunger strike camp of Johar and mainstream media has given very little coverage. The health of Johar is deteriorating and it seems that he will die soon and with his demise the insurgency will be further fuelled.
 Before Latif Johar, Mama Qadeer walked 2500 Km as a protest to release missing persons, but not even a single person was released. Same will happen again with Johar's protest. After his death Baloch people will contemplate that peaceful and democratic protest is futile in this undemocratic country. As a result more people will be influenced by the ideology of Baloch separatists that armed struggle is the only option in this state.
The elected PM Nawaz Sharif is powerless to do anything on this issue, but those who have power they could hear the voice of young Latif Johar, who said" I can't kill or torture any one because my organization has taught me humanity but it is my right to do whatever I want to do with myself. I am torturing myself for the release of my leader". But they will never hear him because humanity is a extinct word in their dictionary.
Writer is an assistant editor of Daily Intekhab, Quetta and blogs atwww.jeeyand.blogspot.com
Published in the Balochistan Point on May 12, 2014