By Aziz Ajaz
As for as the geological importance of Balochistan is concerned, it is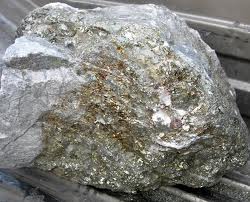 generously bestowed, by major raw materials including iron ore, coal and manganese, which used for the production of steel, generating of power to run the industries machinery of Pakistan and metallurgy, refectories, fluxes and fillers respectively.
The comparative advantages, international and regional importance of coastal belt, resourceful localities of this region and rout to central Asian countries have earned an intentional name despite this, the importance of its borders that bordering the neighboring countries, Iran and Afghanistan has also attracted the international powers and their utmost interests.
The God gifted resources are that pivotal things can help a country in boosting up with them very narrower norms of development but as we come to know about the deposits of various minerals then miserable angrily come to wrap us, where we can see the exploitation of resources in return with empty hands is utterly overwhelming.
Iron deposits are the major reservoirs that serve for steel making process but due to lack of managements and substantial process of purification many deposits of resources lying waste for many decades. In Balochistan iron ore deposits have been found in different localities with major deposits of this costly deposit.
Imperatively, Iron ores are rocks and minerals from which metallic iron can be economically extracted. The ores are usually rich in iron oxides and vary in color from dark grey, bright yellow, deep purple, to rusty red. The iron itself is usually found in the form of magnetite  (Fe3O4),  hematite  (Fe2O3),  goethite  (FeO (OH)),  limonite  (FeO (OH).n (H2O) or  siderite   (FeCO3). The various sorts of iron forms have their different sorts of importance and uses scientifically.
Ores carrying very high quantities of hematite or magnetite (greater than ~60% iron) are known as "natural ore" or "direct shipping ore", meaning they can be fed directly into iron-making blast furnaces. Most reserves of such ore have now been depleted. Iron ore is the raw material used to make pig iron, which is one of the main raw materials to make steel. 98% of the mined iron ore is used to make steel. Indeed, it has been argued that iron ore is "more integral to the global economy than any other commodity, except perhaps oil" so eventually we can say that it is of utmost importance that world needs to develop its economy. The deposits of very precious resource are present over here in wealthy motherland in sufficient quantity that resultantly boosts up any machinery with a gigantic development.
The reservoir  of iron ore have been found in Nokkundi (Chigendik deposit, Pachinko deposits) and Bilband, apart from these major deposits some small deposits of iron ore have been also found at Amirchah, Mashkichah, Zardkoh, Shiakhran, Balenish and Killikoh,
However, different companies and corporations are very keen to launch their projects to implement the latest technology for the up gradation of this ore deposits in order to ensure optimal utilization of these resources.
PIDC (Pakistan industrial development corporation), PCSIR (Pakistan council of scientific and industries research) and TSML (towering steel, mills) showed their utmost interests for the up gradation of such a large resourceful region's minerals.
It is pertinent to mention that, TSML is a well known Saudi's business group, subsidiary of Tuwairqi holdings that has declared to join hand with POSCO, (formerly Pohang Iron and Steel Company.) Korean, their largest steel mill in the world that serves to explore, exploit, beneficiate and palletize iron ores, to launch plans with local corporations for mining of iron ore and setup the projects for beneficiation and pulverization plant in Balochistan.
What is the reason behind this participation of the third largest steel mill in the exploitation of local deposits of iron ore? Perhaps, it does not need very deep seriousness of discussions or it may not allow someone dives in deep thoughts, because this clarifies that the reservoirs are economically very strong enough to attract the focus of worldwide corporations and companies. Sometimes, we hear that the revenue of exploitation of such significant resources to be given honestly then there would may not be deprivation, starvation and frustration among the inhabitants of Balochistan because they undoubtedly will be living with rich full hands by the blessings of naturally gifted resources.
 But it is much overwhelming, the Baloch people over being kept under the siege of deprivation, starvation, frustration and harassment since the acquisition intervention of Pakistan.
Let us come to the main theme, Pakistani corporations with joint hands of international institutes earnestly trying to develop some projects in order to upgrade the low grade iron ore be used to feed the steel industries. Iron is the high price and availability of iron ore is rapidly becoming difficult so that Pakistani institutes and other international institutes seem to be enthusiastic to initiate timely efforts for the protection of indigenous iron ore resources to collaborate in stability of economic and financial development of those concern authorities.
NOKKUNDI IRON ORE:-
Nokkundi iron ore project was set up by PIDC in 1972 to carry out exploration and geological investigations on iron deposits of the area, after word in 1974. Pakistani administrations with its repulsive policy seriously expressed her wishes to work jointly with its counterpart Chinese team for carrying out exploration / geological studies at localities Chigendik and Parhinkoh, which are about 75 km and 40 km far from Nokkundi district respectively.
In the locality of Chigendik the iron ore deposits was proved to be more than 5 million tons with the average content of 45% predominantly magnetite, and in the locality of Pachinkoh the iron ore deposits proved to be about 45 million tons with average content of 49, predominantly magnetite.
Many metallurgical tests including the tests carried out by Japan consulting institute in 1978 had confirmed that the iron ore deposits of these areas can be easily upgraded by the separation of the contents of magnetic to produce the best pellets in the world.
Dilband iron ore:-
This resource of iron deposits has been discovered at Kalat which is approximately 100 km from Kolpur Railway Station near Quetta has been estimated with deposits of 200 million tons. This is also a great opportunity to have the worldly valuable resource in the province of indigent who are dying due to starvation. This gesture seems to be a destructive move for deliberately depriving a whole nation to exploit their naturally valuable resources. Such a great %age of iron can appropriately help in the enhancement of any country's economy if being exploited with a translucent purpose. Unluckily the wealthy Balochistan is rich in terms of natural resources but being utilized in a way that cannot bring remuneration to the poverty-stricken people. The illiteracy rate enhance greatly as the entire nation of a naturally affluent province being kept depressed in all sphere of advancement. Baloch the possessor of such a lengthy expanded coastal region have a very immense geographical importance in Asia and worldwide as well, so that the Chinese  government showed their paramount interests of taking the Gawadar port to carry on its exploitation proceeding after assimilating Saindak in a great extent and persuading the Singaporean companies footsteps.
This piece of land on the surface of earth has turned the faces of many countries to express their appealing desires concerning trade and investment. Enthusiastically, today's world runs behind reserves which undoubtedly can enrich a country in the terms of energy which is a towering need of developed or underdeveloped countries. As for as the role of iron is concerned assists to flourish the field of steel mills that can provide very brawny steels to be utilized for different purposes (Courtesy: Bolan Voice)
Published in The Balochistan Point on July 28,2013