Karachi: Hundred of years old temple in Malir is threatened to be damaged by unknown elements. The temple known as Malir Mandar is in close proximity to Malir Session Court.
In 1914, Dedhar Prag Ji constructed a Sanatorium in Malir Mandar, for the medical treatment of poor people who suffered from chronic illness in the area.
In the first week of December 2016, a contractor acquired a part of Sanatorium as warehouse for goods. This Sanatorium is located in the temple boundary where the contractor demolished ground floor of sanitarium and built new pillars. The demolishing old walls will damage whole building of sanatorium.
When the staff reporter of The Balochistan Point reached at the spot to inquire the responsible man who had sold the part of sanatorium to a contractor but he could not face and ran away from area with his workers.
Iqbal, a resident of Temple area said, "It's so strange how a tea seller bought this huge part of sanatorium; now he is destroying it and converting it into a warehouse."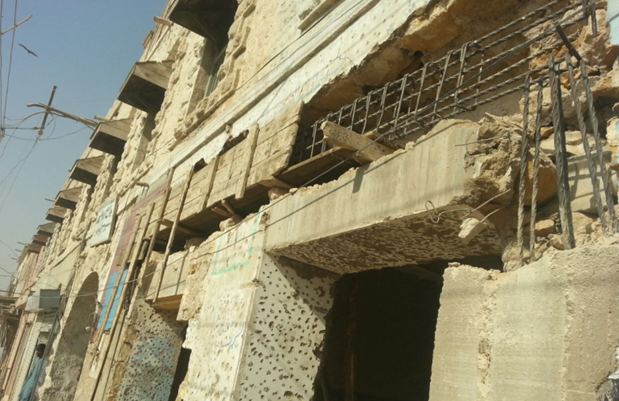 "We are residing in close to temple, but we didn't destroy and we always tried to save this historical heritage". Iqbal added.
A researcher Gul Hassan Kalmati said that Sindh Culture Department had listed Malir Temple and a residency located in Assu Goth Malir, and then that temple was also property of Sindh.
"Malir Mandar has an historical background; therefore, it is necessary that local political and social activist should struggle to protect this national heritage." Gul Hassan added.
The concerned Cultural Department needs to take action as soon as possible, to save historical temple of Malir.
Published in The Balochistan Point on December 28, 2016