Mahmood Ahmadzee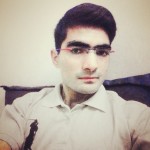 Indeed, Lahore is a wonderful and historical city, as there are many historical places, including: Badshahi Mosque, Minar-e-Pakistan, and Shahi Qilla etc. Undeniably, these places remind us of our past history.
In Lahore, tourists also come in great numbers in order to catch a glimpse of Lahore's beauty by visiting its historical places. But their number is dwindling.
The reason is: few years ago, the above-mentioned historical places were well maintained unlike now. For example, the Punjab government has destroyed the roads between Minar-e-Pakistan and Badshahi Mosque. The same area is also being used for construction works. Besides these, the government has also built a bridge for the metro buses, which is why Lahore is losing its beauty.
Comparing India to Pakistan, India has maintained the beauty of Taj Mehal and other historical places, unlike Lahore. They use these places to generate income, which benefits them to a greater extent.
In present times, we can even not pay a visit to the tomb of our national poet Allama Iqbal, as they are many security guards around it.
Therefore, I request government of the Punjab to maintain the historical places of Lahore, so that it may not lose its beauty.
Published in The Balochistan Point on November 24, 2015
Disclaimer: Views expressed in this article are those of the author and The Balochistan Point not necessarily agrees with them.