By ABDUL HAKIM BALOCH
I was watching an interview of the Chief Minister Balochistan,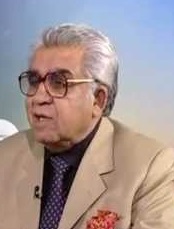 Dr. Abdul Malik Baloch on a private Balochi T.V Channel. He spoke at length about his various policies, performance, and achievements of his eight-month-old government. He also spoke a lot about his National Party's manifesto which they had issued for the 2013 general elections. I had  read their manifesto and wrote a column in a National daily newspaper  terming it  as a "ray of hope" particular with reference to the introduction of Balochi as a language at the primary level alongwith other local languages. Ironically in his interview the C.M flatly refuted the anchor that in their manifesto they had made a commitment to introduce the native languages as the medium of instruction at primary level, but in the same time he advocated the right of every child to be taught in its mother tongue; but  argued  that by introducing Balochi, Pashto, Brahui, Sindhi and Hazarki languages as compulsory subjects they have adhered to their manifesto and have also given the right of the child to be taught in its mother tongue.
Logically speaking it is anomalous and contradictory. "One must not try to find logic in politics and language, we do it in our way" a professor of ours in Aston University (U.K) told us, I instantly agreed with him as same is the case with Balochi language. At the point of time I was not so well-versed in politics. After 42 years having seen many ups and down in the turbulent history of ours. I can for sure say that our politics has its own logic for words and deeds. It is more poignant with nationalist politicians who prefer to be known as national without naming the nation for whom their bell tolls. For example their Kalat state national party passed a resolution in December, 1947 to adopt Balochi as the official language but did not  take any practical step to introduce it. After  the merger of the states with  One Unit in October, 1955, merging with other national parties, it became National Awami Party which announced to wage a struggle for the break-up of the One Unit; and restoration of the four national units viz, Balochistan, Pashtonistan, Punjab and Sindh in boundaries of their national geography. Finally the One Unit was broken up in four administrative units rather than the politico-geographic units, by an administrative order of the Chief Martial Administration in July, 1970. The NAP in its manifesto had also made a commitment that Balochi, Pashto, Sindhi and Punjab would be made the official languages of these provinces respectively.
 NAP won in NWFP and Balochistan; PPP won in Sindh and Punjab the 1970 elections Awami League swept in East Pakistan and East Bengal became Bangladesh. PPP became the master in West Pakistan. Since there was no constitution in place except martial law Mr. Z.A Bhutto Chairman PPP assumed power as the President and Chief Martial Law Administrator. He abolished Martial Law on 21th April.1973 promulgating a PCO in its place. He transferred power to the Elected representatives in the provinces: Punjab and Sindh to PPP, NWFP and Balochistan to NAP and JUI coalitions. President Bhutto asked all the provinces to pass their languages bill introducing Balochi for Balochistan Sindhi for Sindh, Pashtto for NWFP and Punjabi for Punjab. Only Sindh did it others declined. NAP being in majority Balochistan did not pass the language bill as their Education Minister Mir Gul Khan Naseer, the Sar Shair (top poet) of Balochi , announced that Balochi had no script so it cannot be adopted as the provincial language of Balochistan. This act sent the Balochi language to the back-burner of policy making which was till present frozen there as the frozen snow of murdar mountain. Despite Mir Gul Khan poetic achievement, in Balochi language he did the greatest dis-service to Balochi as strangulating its throat. It is still struggle for its survival.
 Thanks God Dr. Abdul Malik as a blue-blooded Baloch has restored its power to breath by introducing it at primary level as a subject. I hope it is the first step taken in right direction. Its aim should ultimately be to teach the Baloch Children in Balochi. All the educationists, teaches and psychologist are of the firm opinion that the learning faculties of the children in tender age flourish and shine fully in their mother tongue and they easily learn the 3 Rs(reading, writing and arthematic) in the elementary stages. This is why UNSECO insist that children must be taught in their native mother tongue so as to enable them learn other languages to gain more skills and knowledge when they go to higher stages of education.
Published in The Balochistan Point on March 31, 2014