Kalat: Additional Deputy Commissioner Kalat, Naseer Ahmed Jatak inaugurated the literacy centers on Thursday, which have been established by Directorate of Literacy and Informal Education in Kalat city to increase the literacy rate in the area.
Speaking at the occasion, ADC Kalat Naseer Ahmed Jatak termed establishment of ten literacy centers a good opportunity for those who were not able to continue their education due to any compulsion.
Prior to the formal inauguration of literacy centers, a training was also conducted for the teachers, who had been selected four months ago on metric basis after a formal test and interview process.
Addressing to the teachers on certificate distribution ceremony and teaching material kits, Deputy Commissioner Kalat Azizullah Gharsheen appreciated the initiative launched by Directorate of Literacy and Informal Education in Balochistan to increase the literacy rate.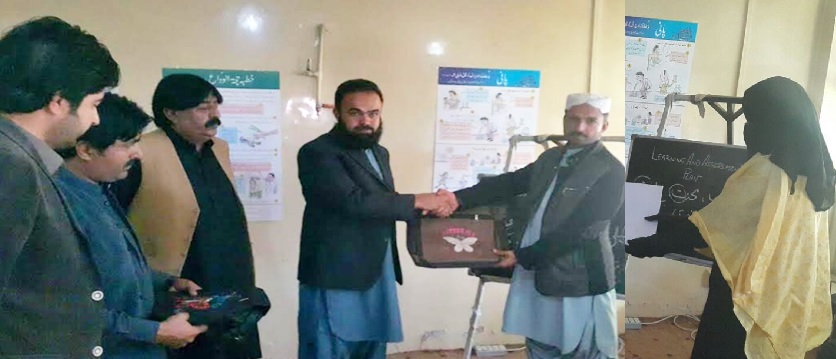 Talking to The Balochistan Point District Social Welfare Officer and Literacy Officers Abdul Hassan Baloch  said, "Directorate of Literacy & Non-Formal Education has been established in 1991. It is working under the administrative control of Social Welfare, which strives to eradicate illiteracy and provide free and compulsory education within minimum possible period."
"The program aims at promotion and uplifting of literacy rate in the province and it struggles to achieve the implementation of enhancing literacy rate from 44% to 64%." He added.
Published in the Balochistan Point on December 29, 2016