By Shahjahan Zehri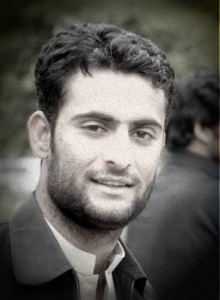 Poetry is one of the most precious assets of Baloch land and its inhabitants. The tree of that poetic tradition has grown up, witnessing the wars throughout the history, the pain is so deeply rooted that even the entire war-torn history could not  uproot the Baloch poetic spirit; it has always smiled in the face of inevitable. Balochi poetic heritage is intimately connected with people's daily lives: it's rich and beautiful. Themes incite talk of tribe, love, beauty, wars and religion. There is mention of morals, values and their history as people. It's both didactic and aesthetic in nature.
This land has given birth to celebrated and dynamic poets like Attah Shad and Sayed Zahoor Shah Hashmi, to unsung poets like Naseer Kubdani and Murad Awarani, whom the history has consigned to oblivion. To progressive and revolutionist poets like Gul Khan Naseer and Yousaf Ali Khan Magsi, the utmost objective was raising political consciousness among Baloch people in general and youth in particular.
Balochistan has been able to bring forth such versatile and universal poets because its people take the greatest pleasure in harmonious sound and poetic expression. As Walt Whitman (1819-92) an American poet said: "to have great poets, there must be great audiences."
The most distressing thing in present-day Balochistan is the safety of poets. Lives of the poets are at risk, every day they are threatened, beleaguered and attacked. Their progressive and revolutionary ideas are not endured. Once Greek philosopher Plato said: "Poetry is nearer to vital truth than history". That is, perhaps, the reason.
The current disappointing scenario has given halt to poetry production in Balochistan. Mubarak Qazi, who was born on 24 December 1956, belongs to Turbet. He is one of the most distinguished and admired national poet of Balochistan. He is renowned for his progressive and rebellious poetry. His poetry is replete with anti-imperialist themes, which actually defines his progressiveness. He has been detained for several months for his revolutionary poetry, which instigates the people to fight for their rights. He has luckily survived two murder attempts: first on June 20, 2013, when his house was attacked with grenade, he remained safe but his house was badly damaged and his wife sustained serious injuries. Second time he was attacked on March9, 2014.
He is not the only Baloch intellectual confronting these murderous and brutal attacks, before him secular Baloch poet professor Saba Dashtyari was killed in broad daylight in provincial capital, Quetta. Haneef Shareef Baloch, another progressive novelist and poet, who was kidnapped and kept in solitary confinement for several months.
  Mubarak Qazi like Gul khan Naseer criticizes the feudal, waderas and sardars. He is against injustice and discrimination. His messages reinvigorate passion of Baloch youth, and guide them to the righteous path.
All these attacks are aimed to muffle the Baloch poetic voices and hinder their ideas. Attackers must be ignorant of What Atta Shad once said:
 Tou pa sarani gudga, Zindae hayalan kushae
pa sindaga dasht kne phullan, cha bo thallaniya
 By cutting Heads, can you kill thoughts of life?
By plucking flowers, can you mutilate their fragrance!
Writer is Student of English literature and linguistic At National University of Modern Languages, Islamabad.
Published in the Balochistan Point on March 31, 2014