By Bari Baloch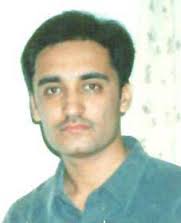 Bravery and courage are God-gifted abilities and those who have these abilities are in fact the luckiest persons in this world. Undoubtedly, if you have these abilities, you can make a bright destiny despite hardships and challenges.
There is such a character in Khuzdar district of Balochistan who, through her extra-ordinary courage and bravery, has become a road-model and a source of inspiration for those people who are disabled or passing through challenges and hardships.
This great personality is Nadia Qazi who was born in Khuzdar district in 1986 in a poor family and got her primary education from Mastung district of Balochistan. She was only 9-year- old when she became seriously sick and suffered from a serious bone disease.
The disease became so critical that her bones became extremely weak and fragile. Eventually, she, at the age of just 13 became, completely paralyzed but she did not give up moving ahead in life nor she let herself to become burden on her family.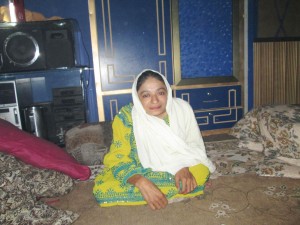 Nadia from her very childhood exhibited to be a brave girl especially when other children used to play in front of her very eyes and she never allowed her illness to scatter her dream to become an educated woman.
"I never felt inferiority complex but strived hard to live a normal life like other people therefore I always used to intermingle with children and people," she recalls.
She was fond of getting education and wanted to continue her studies as when she passed her primary education but her parents were reluctant to enroll her in middle or High school since there was no middle school in their colony and it was not possible too for her parents to send her in school far off from their home.
But she did not give up rather completed a course of sewing cloths and embroidery from her nighbours and also learned cloth designing. However, the thirst of getting education compelled her to take admission and ultimately she succeeded to take admission in sixth class and continued her studies. "I never burdened my parents while getting education. I used to sew cloths and stitching embroidery to cover my expenditures".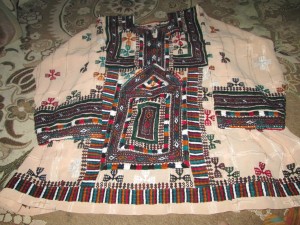 She took her matriculation degree from Mastung and returned to Khuzdar where she took admission in a carpet making center and completed the course in three months. Later she took intermediate from Khuzdar College and also completed English language course.
She also got one year MGDP course from IDSP
Besides education, she also took active part in extra-curricular activities and stood winner in Cheese in golden sport week of college. She always obtained best student award every year that surprised the students and teachers. "I always worked hard and tried to prove that sickness and disabilities cannot stop anyone to materialize her/his dreams if he/she is committed and resolved to do something."
She says her father is the best father of the world who always encouraged her to reach at this stage and invariably treated me as his son. My cousin Shahid also supported me a lot. Therefore, today I am standing on my own feet.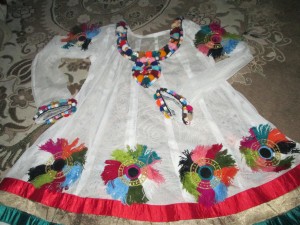 Nadia is now a designer and could easily design and sew hundreds of suits that make me financially sound especially on the occasion of Eid. I never let anybody to see me with eyes of compassion. "I want to live a normal life, complete my education and want to financially help my parents and family".
Nowadays Nadia Qazi is running a school in her hometown Khuzdar and a center at evening where women and girls of the area learn designing, embroidery and stitching works.
Published in The Balochistan Point on June 21, 2014