By: Naseeb Malik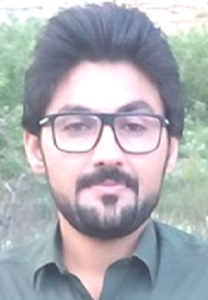 Quetta: One day seminar titled with "Role of journalists in development and human rights promotion in context of Balochistan" conducted at Journalism and Mass communication department, on Monday.
A large number of students and professors of Journalism and Mass Communication Department University of Balochistan participated in seminar and panel discussion. The workshop was held in collaboration with of Pak-US Alumni Network (PUAN) and Monthly Balucea Magazine which was attended.
Dr. Behram Khan Ghauri, editor literature Page of "Daily Jung" Quetta said that the competition of receiving advertisement and rating had derailed media from its objective. "Media has become a commercial company in spite of giving information" He added.
Dr. Behram Khan Ghauri urged the media owners to act on code of ethics while covering any event.
Babrak Niyaz, professor at journalism department UoB, said "Pakistan is in a very danger zone for journalists' community where journalists always come under threat by unknown elements. Balochistan has lost more journalists than the other provinces of Pakistan."
Professor Babrak Niyaz said that the ground reality proved number of restrictions in freedom of expression.
Program organizer and senior journalist Mir Behram Baloch, while addressing to participants shared historical background of journalism in detail. "There is huge difference between professional journalist and non professionalism, a professional reporter always focuses on viewing problems and raises voice of every single person in a positive way." Mir Behram Baloch added.
Talking about the development Mir Behram Baloch also mentioned that the GST plus and the role of media about reporting it, he said that EU status would help Pakistani exports to rise by up to $2 billion. "The GSP Plus status will allow almost 20 per cent of Pakistani exports to enter the EU market at zero tariff and 70 per cent at preferential rates." Mir added.

Gull khan Naseer Baloch, President Pak-US Alumni Network Quetta chapter (PUAN) shared the opportunities being offered under PUAN. He also asked students to apply for scholarships being offered in US institutions.
Muhammad Sadiq Sumalani, lecturer at Journalism department emphasized on the following journalistic ethics while reporting. He said, "No one is there who neglects the importance of ethics in the field of media while making any report or writing an article, it is necessary to follow code of ethics."
Muhammad Sadiq Sumalani said that unethical journalism would cause problems for reporters.
Yousaf Ajab Baloch, founder and chief editor of The Balochistan Point, shared his experience in print and online journalism with participants; he also highlighted the importance and facilities of online journalism in current times. He said that journalists were the best human rights activists provided that ethical journalism was applied in the profession.
"Some years ago most of the issues of Balochistan remained unreported in mainstream media before but by dint of online media now these issues are being reported and receiving response from the concerned authorities." Yousaf Ajab said.
Published in The Balochistan Point on August 30, 2016