Mahvish Ahmad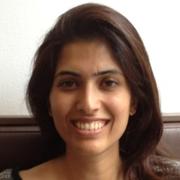 Twenty-four year old Latif Johar is wasting away outside the Karachi Press Club. Three weeks ago, he declared a hunger strike unto death, in protest against the disappearance of Zahid Baloch, the chairman of the Baloch Student Organisation-Azaad, or BSO-Azaad.
Banuk Kareema Baloch, BSO-Azaad's vice chairman, witnessed the gunpoint abduction of Zahid, and pointed the finger squarely at secret agencies and security forces. Birma Jefrani, Johar's doctor, says he has lost more than 22 kilos (an observer calls him a "bag of bones"). His glucose levels have nosedived, and he is in danger of permanent brain, kidney, and organ damage. "The pain has reached my bones", says Johar. "Even sleeping hurts now."
The reporting that has come in the wake of Johar's hunger strike has followed the pattern that has characterised most coverage on Balochistan: reports are few and far between. And, when they finally inch their way onto newspaper pages, they are scattered, piecemeal, and unable or unwilling to explain disparate events within the larger question of Balochistan, its silent and silenced war, and its people.
For the longest time, news of people getting picked up, showing up as bodies bored through with holes with faces seared beyond recognition, trickled onto the pages of Pakistani newspaper in three-inch dispatches from correspondents in Balochistan. The newspapers would not completely ignore the fact of missing persons and dumped bodies, but would refrain from tying the disparate pieces of news together. Doing so would breathe life into the corpses, giving them name and history. And, it would transform a place cursed into mystery and wanton chaos by those in power into a territory targeted by systematic violence.
Like those bodies, neither Johar's hunger strike nor the gunpoint abduction of Zahid Baloch exist in a vacuum. Once we piece together all of the information that we have available, it is clear that both are part of a larger move: The systematic elimination of the BSO-Azaad, through a brutal and targeted campaign of its membership and leadership.
………
One month before the 2013 elections, celebrated at home and abroad as a landmark moment in Pakistani history, the government placed the BSO-Azaad on a list of banned organisations alongside Sipah-e-Sahaba and Lashkar-e-Jhangvi. While the Sipah-e-Sahaba continues to carry out rallies through its new front organisation, Ahle-Sunnat-Wal-Jamaat, on the streets of Islamabad, and wall chalkings by Lashkar-e-Jhangvi are ignored in front of the headquarters of the Frontier Corps in Quetta, the non-violent and political collective of students organised under the banner of, arguably, Balochistan's largest student organisation, the BSO-Azaad, are hunted down.
In a document, 'Martyred and Missing Members of Baloch Students Organization (Azad)', the student organisation's separatist publishing house, Sagaar Publications, has documented members and leaders of the organisation that have either gone missing (11), or turned up dead (43) from 2006 onwards (the list is incomplete, says Kareema). Before and after portraits – one of faces still intact, the other with faces broken and marred – populate the pages, above detailed tables including the name, father's name, home town, and date and place of abduction – and, at times, death – of the 54 members who are believed and alleged to have been targeted by the intelligence agencies.
According to the document, the first BSO-Azaad member who was killed was Agha Noroz Baloch, who was shot dead with bullets from an AK47 in Balochistan's Kalat state in 2008. He was taking part in a public rally that, ironically, was held in remembrance of the day that seven followers of Nawab Norouze Khan Zarakzai – the leader of the second Baloch insurgency – were hung.
Some students are alleged to have been taken into custody, tortured, and released alive. Twenty eight-year old Kamal, a member of the BSO-Azad, told me of the time when he was picked up from Quetta during a reporting trip I made to southern Balochistan. Back then, he was a sociology student at Balochistan University. "They kept me in custody for two months–and they did not waste a moment to torture me", he says. They wanted to make him dizzy, he said, before hanging him upside down, naked, and electrocuting his stomach. That was not as bad as what they would do at the end. "The unspeakable. The inhumane. Something I cannot tell you, because you are a woman, and that would be inappropriate", he said.
………
In the summer of 2009, with the abduction of Central Senior Vice Chairman Zakir Majeed, it became clear that the leadership of the BSO-Azaad began to be identified and targeted. By the summer of 2013, two central committee members (Qambar Chakar Baloch and Qayyum Baloch) and two senior secretaries (Shafi Baloch and Reza Jahangir) had turned up dead. Brutal portraits taken of their bodies show signs of unbearable torture. Today, Zakir Majeed, whose sister Farzana Majeed is one of the key leaders of the Voice for Baloch Missing Persons, is still missing. And on 18 March, 2014, Zahid Baloch, the young student leader on whose behalf Johar is starving himself to death, was picked up from Satellite Town in Quetta.
The just 27-year old Kareema Baloch has taken over the leadership of the organisation after the disappearance of Zahid. It is feared that she might be next in line. In an interview, she says that her family home was attacked by two mortar shells on May 1 – less than two months after Zahid was picked up. Five days later, on May 6, two bullets were fired. And the following day, "our house was surrounded and bullets were fired that destroyed our windows."
She says that a similar attack was carried out during the elections. It has not been possible to verify her accusations from an independent source, nor is it clear who threw the mortar shells. Kareema alleges that the security forces are behind every attack and the reports and statements issued by organisations like the Human Rights Watch and the Human Rights Commission of Pakistan do not appear to hold very different views.
We do not have to agree with the separatist politics of the BSO-Azaad, but our failure to report and contextualise the extent of the violence being meted out to its students is a betrayal of the journalistic ethics we claim to uphold. Today, BSO-Azaad members live underground, and those who are members or just sympathetic, are afraid to disclose their affiliation to the organisation when they go about their everyday, studying everything from medicine to sociology to literature at universities around Pakistan.
 In the meantime, too many local and foreign journalists say a three-week hunger strike is not a serious enough political move to warrant attention from their editors. "Yeah, I just don't think they're going to be interested", said one foreign journalist. There are some who admit that they fear reprisal by those who do not want this issue covered, but too many shrug their shoulders, preferring to prioritise the coverage of fashion shows and literature festivals that are comfortable to visit and cater to the tiny proportion of the country's elite that they already rub shoulders with.
 A handful of papers have stepped up and reported on this issue, but it remains too low on the priority list of too many media houses.
 Johar has no plans to end his hunger strike, despite pleas from sympathetic supporters, including his own doctor. The BSO-Azaad says they have two more students in line, ready to take his spot. We should, at a minimum, make space for his voice and his story, and be ready to tell the story of the hunted students of Balochistan. (Courtesy: http://www.thenews.com.pk/)
The writer is an independent journalist and lecturer based in Islamabad.
Republished in The Balochistan Point on May 24, 2014