Bahram Sayad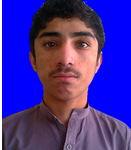 16th December is considered to be a dark day for Pakistan. Since, December 16, 1971, was the day when Pakistan was disintegrated resulted in birth of Bangladesh and that's why it's the saddest event in the history of Pakistan. From 1971, the country has been confronting several attacks by the terrorist and extremist groups and it has been the principal victim of terrorism. The terrorists have not only ambushed Army, but they have also attacked ordinary men, women, journalists and even innocent schoolchildren too.
However, the same day further proved to be more devastating when on Dec 16, 2014, an extremist group namely, Tehreek-e-Taliban Pakistan (TTP) raided the Army Public School (APS) where more than 132 innocent school children and 8 staff members were shot to death. Such barbaric attacks by the TTP are not new at all. Over the last 30 years, terrorists have shown various brutal attacks on common citizen, government and even virtuous children too fell in line of their ulterior motives.
The TTP has been utilizing the worst form of terror tactics including mass murder, bomb blasts, target killings and suicide bombings. According to an estimate, more than 60,000 Pakistanis, including security personnel, have lost their precious lives due to terrorism.
No doubt, the recent act of militants over the Peshawar's school children was the worst and the saddest terrorist attack for every Pakistani, but it further made us motivated and united to stand together for our rights and fight against the terrorists. Unhesitatingly, a national action plan has also emerged to vanish and eliminate the terrorists, responsible for the barbaric acts in Pakistan. In order to annihilate the terrorists groups and their supporters in Pakistan, government must formulate and implement such master plan that makes it easier for the government to counter the terrorists.  All political parties should break any of their linkages that they have with the terrorists and must unite to eradicate the menace of terrorism.
However, Terrorism and extremism are not mere internal issues in Pakistan, but they are also the threats to the world countries. It is believed that there are several extremists groups in the World. Russia is threatened by Chechens, US and Saudi Arabia are targeted by Al Qaeda and Islamic State (IS), China is targeted by East Turkistan Islamic Movement (ETIM), Iran confronts IS and Jundullah and Pakistan is targeted by TTP. Terrorists have created a state of fear and paranoia in the minds of billions. Over the last four years, Islamic militants have been assaulting the common people, innocent children and educational institutions of many countries, but the most seriously affected ones are Afghanistan, Somalia, Sudan, Nigeria, Syria and Pakistan. Over the last few months, terrorists have abducted more than 300 Nigerian school girls. In November 11, 2014, a suicide bomber in the northern Nigerian town of Potiskum attacked a school assembly killing more than 50 students. Beside these attacks, terrorists have also executed many brutal attacks on the citizens of different countries.
No doubt, terrorism is rampant worldwide as it has never been before. No community across the World is safe from terrorism's impact and unfortunately, whatever efforts taken by the international community to counter terrorism, so far, have failed to materialize.
The writer is a student and a social worker based in Turbat, Kech district of Balochistan. He can be reached at Bahramsayad30@gmail.com
Published in The Balochistan Point on January 25, 2015
Disclaimer: Views expressed in this article are those of the author and The Balochistan Point not necessarily agrees with them.