By Mir Behram Baloch
QUETTA: A condolence reference in memory of prominent Balochi poet,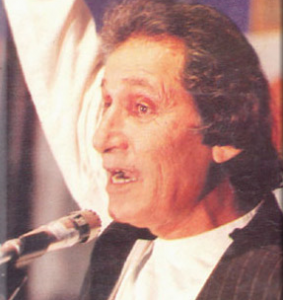 Ghulam Rasool Mulla, known as G.R Mulla was held   in Balochi Academy here on Sunday. G.R Mulla had passed away on 26 August, 2014. A large number of Baloch scholars, poets, intellectuals and people from different walks of life participated in the ceremony.
The prominent among the participants of reference were Muneer Ahmed Badini, Hakeem Baloch, Abdul Wahid Bandeeg, Panah Baloch, Rahim  Bux Meher, Ayoub Baloch, Basheer Baloch, Basheer Bedar and Dr Ali Doast Baloch.
 The participants paid rich tribute to late G.R Mulla and highlighted his great services for the development of Balochi literature.
 Ghulam Rasool Mulla was born in 1939.He spent his early years in the Gulf countries and returned to Balochistan in the 1960s. He joined nationalist politics and remained supporter of the late Mir Ghous Bakhsh Bizenjo and later associated with the Balochistan National Party of Sardar Akhtar Mengal.
He was one of the founding   figures in establishing the Syed Zahoor Shah Hashmi Academy in Karachi. His significant services are known for promoting Balochi language.  G.R   co-authored the first Baloch dictionary and he authored number of books, including Bramsh, Gal Gal, Sanj and Chehal.
Published in The Balochistan Point on September 15, 2014