By Adnan Aamir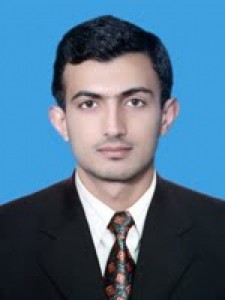 The Baloch Students Organisation, or BSO, has earned itself national recognition in recent months. However, many outside of Balochistan hardly know either its history or various factions and their respective affiliations. Below is an attempt to trace BSO's roots and map its various factions.
The earliest available educational records of Balochistan are of 1891. In that year, present day Balochistan had only one high school and two middle schools—one for girls, the other for boys. Only 42 students, of which 15 were girls were enrolled in these schools. Fast forward to early 1950s: the lack of an institute of higher education in the entire province of Balochistan meant that a number of Baloch youth started going to Quetta for education. In Quetta, they met Baloch politician Ghaus Baksh Bizenjo, Journalist Agha Abdul Karim Shorish and poet Gul Khan Naseer. They were impressed by them and especially by the poetry of Gul Khan Naseer. Then, on 6th October 1958, the Pakistan Army arrested Khan of Kalat and this became a turning point in the history of Baloch Nationalism[i].
In 1961, Baloch students studying in various institutes in Quetta came together to form the Warna Waninda Gal (Youth Educational Forum). Abdul Hakeem Baloch became the first president of this organization and Siddique Azat the General Secretary. The stated objectives of the organization included "Promoting Balochi language, literature and debating political conditions"[ii].
Apart from Quetta, Karachi was the other major city with a large population of Baloch students. Here, they established the Baloch Students Educational Organization (BSEO) in 1962 with the prime objective of bringing together Baloch students in Karachi under oneumbrella[iii]. Then in 1965, at an annual session of the BSEO, it was decided to remove the word 'educational' from the name of the organization. It therefore, simply became the Baloch Students Organization or BSO [iv].
Thus there were now two student organizations representing Baloch students. Realizing that this, in effect, divided the organizational strength of Baloch students who were already a minority, the office bearers and members of BSO and Warna Waninda Gal started negotiations regarding a possible merger. These efforts bore fruit and on 26th November 1967 the two organizations merged into one, keeping the nomenclature BSO. A manifesto, called Dastoor ul Amal, was also issued, enumerating the main aims of the organization as the promotion of free and secular education; promotion of the Balochi language, literature and civilization; and the abolition of the one-unitpolicy that limited provincial autonomy[v].
The dream of a single Baloch student organization, however, was short lived. Less than a year after the merger of Quetta and Karachi based organizations, it split up into two factions: BSO and BSO-Anti Sardar. The account of how this happened depends on who the story is told by. Ghaus Baksh Bizenjo, a prominent Baloch politician, has written in his book that it was a matter of a minority faction under the leadership of Rahim Zafar breaking away from the parent body. At the time, Bizenjo's eldest son, Bizen Bizenjo was the president of BSO. After the split, the majority faction came under the leadership of Bizen Bizenjo and Abdul Hayee Baloch [vi].
Rahim Zafar, on the other hand, who held the post of General Secretary of BSO prior to the split, offers an entirely different account in his own book. According to him, Bizenjo and Abdul Hayee Baloch called a night time convention of students from Quetta, of which he was not informed. At this convention, Abdul Hayee Baloch was elected President and Bizenjo General Secretary. Zafar's claim is that since he was the General Secretary at the time, such decisions regarding the future of the organization could not have been made in his absence. He, thus, subsequently called a convention of his supporters and formed BSO-Anti Sardar [vii].
Independent sources, however, claim that the BSO split was a result of lust for power, with both Zafar and the duo of Abdul Hayee Baloch and Bizenjo desiring to lead the organization [viii]. There are also rumors suggesting that the government of Pakistan, wary of a united Baloch student body, also played a role in its breakup. Most members of BSO-Anti Sardar party, including Zafar, later joined the Pakistan People's Party(PPP)[ix].
BSO led by Abdul Hayee Baloch, on the other hand, became a supporter of the National Awami Party (NAP) and informally came to be called BSO-NAP. (NAP in Balochistan was dominated by Sardars and thus the opposing faction named itself BSO-Anti Sardar.) BSO was also given due importance by NAP, which consulted it before every major decision. BSO president Abdul Hayee Baloch contested the national assembly elections of 1970 on a NAP ticket, defeating Prince Yahya Baloch in the process[x]. BSO, for its part, actively campaigned for NAP in the elections and played a part in NAP's victory in Balochistan.
In 1972, at a council session held in Karachi, BSO-Anti Sardar was renamed BSO-Awami [xi]. In February 1973, the central government led by Prime Minister Zulfikar Ali Bhutto, toppled the elected NAP government in Balochistan. In May the same year, it gave orders for the army to commence military operations in the province. During all these years, BSO-Awami (formerly BSO-Anti Sardar) remained active supporters of the PPP (Prominent BSO-Awami members joined PPP, those still in BSO-Awami opposed PPP during operation. Their opposition however was mild as compared to other faction of BSO). Several Baloch tribes, in particular, the Mengal and the Marri, reciprocated the military operation via an armed struggle. Even as several members of BSO actively participated in this armed struggle, others tried peaceful means of protest. A BSO activist, Abdul Majeed Lango, was killed as he tried to assassinate Bhutto in Quetta—the hand grenade he was attempting to hurl on Bhutto, exploded in his own hands [xii].
In 1977, General Zia ul Haq released the NAP leaders who had been taken into custody by the previous government and ended the military operation in Balochistan. NAP leaders, for their part, also called off the armed struggle in Balochistan. This action, however, turned the BSO vehemently against NAP. In 1978, the BSO even dismissed then Chairman Mueem Khan Baloch on grounds that he supported the NAP. In 1979, Hamid Baloch, a BSO activist, was arrested for attempting to kill Colonel Khalfan of the Oman army in Turbat. Khalfan was in Balochistan to recruit members for Oman Army and BSO opposed this recruitment. Hameed Baloch was tried by a military court and condemned to death. The death penalty was carried out on 11th June 1981[xiii]. In his final will Hameed Baloch expressed the wish that the twofactions of BSO come together[xiv].
The period of Zia ul Haq's dictatorial regime saw several atrocities being carried out against Baloch students. In May 1982, eight school children, most of them under 14 years of age, were protesting peacefully for the restoration of electricity to their school in Turbat. A military court sentenced all eight to three months of rigorous imprisonment. In 1983, General Rahimuddin, the then Governor of Balochistan, further incensed feelings when he said that he "would not mind keeping all Baloch as shepherds or laborers because their attitude as students is not accommodating." From 1973 to 1985, 60 percent of all prisoners in Balochistan were students, many of whom were severely beaten and humiliated during detention[xv].
Given this situation, and in view of Hameed Baloch's will, the two BSO factions decided to unite and a single BSO once again came into being in 1984. However, this was a doomed exercise right from the beginning, with former differences continuing to fester. The attempt at unity, therefore, failed and in 1986 the two factions separated once again, this time splitting into BSO, led by Dr. Yaseen Baloch, and BSO-Sohb—led by Dr. Kahwar Baloch. This was a terrible phase in history of BSO as members of these two factions violently attacked each other in campuses and hostels [xvi]. This violent aftermath only seemed to prove that the BSO was damaging the Baloch nation rather than doing anything constructive for it.
In 1988, Zia ul Haq sacked the government of Mohammad Khan Junejo and announced new elections. The main political parties in Balochistan at that time consisted of the Pakistan National party (PNP) led by Ghaus Baksh Bizenjo; the Progressive Youth Movement (PYM) led by Raziq Bugti and Habib Jalib; and the Balochistan National Movement (BNM) led by Abdul Hayee Baloch and Akhtar Mengal. BSO, led by Yaseen Baloch faction (BSO-Yaseen) decided to support BNM, while BSO-Sohb, led by Kahwar Baloch, took to supporting PYM [xvii].
In 1990, a dispute in the leadership of BNM once again proved how student politics in Balochistan had become a pawn in the hands on political parties. After serving two years as general secretary, Akhtar Mengal thought he should become president of the party. Dr. Abdul Hayee Baloch, the president at the time, didn't agree. This resulted in the splitting of BNM into BNM-Hayee and BNM-Mengal[xviii]. BSO-Yaseen became a supporter of BNM-Hayee and BSO-Sohb became supporter of BNM-Mengal, renaming itself BSO-Mengal[xix].
In 1995, the Balochistan National Party (BNP) was created as a result of the merger of BNM-Mengal, PNP and PYM. In 1997, Akhtar Mengal of BNP was elected Chief Minister of Balochistan. Then on 28th May 1998, Pakistan conducted its nuclear tests in the Chagai District of Balochistan. Akhtar Mengal protested against not being taken into confidence regarding the tests, thereby earning the wrath of establishment. At a council session the same year, the BNP spilt into BNP-Mengal and BNP-Awami[xx]. As a result BSO-Mengal also spilt up—BSO-Aman became the student wing of BNP-Mengal, and BSO-Istaar (Star) allied itself with BNP-Awami[xxi].
1999 saw the cessation of political activity in Balochistan with General Pervez Musharraf imposing martial law, but in 2002, when Musharraf announced elections, electoral politics picked up once again. BSO-Hayee, that was formed in 1990, split into two factions—BSO-Nadir Quddus and BSO-Azad. BNP-Awami, which had broken away from BNP in 1998 further broke into two—one group retaining the name BNP-Awami, while the other named itself Balochistan National Democratic Party (BNDP). BSO-Istaar, the student wing of the erstwhile BNP-Awami denounced both factions and proclaimed itself non-aligned. Later, in the same year, BSO-Istaar merged with BSO-Azad to form BSO-Muthaida. There was a realization that BSO had been reduced to a mere plaything of political parties and the formation of BSO-Muthaida was an effort to make BSO independent. However, this meant that there still were three factions of BSO—BSO-Nadir Quddus, which functioned as the student wing of National Party; BSO-Aman, the student wing of BNP-Mengal; and the independent BSO-Muthaida[xxii].
December  2005 saw re-intensification of the Balochistan conflict with the army starting operations in Dera Bugti and Kohlu. The political situation demanded that all political parties of Balochistan come together. The dream of a single Baloch party never came true, but all factions of BSO did merge to form a United BSO in February 2006[xxiii]. However, the egos of the student leaders and the interests of different political parties, once again paved way for a breakup. Just two months into the merger, BSO once again split into three factions: BSO-Azad, BSO-Pajjar and BSO-Mohiuddin. BSO-Azad supports the new BNM, BSO-Pajjar supports National Party and BSO-Mohiuddin supports BNP-Mengal. These factions and their political affiliations have remained the same since 2006[xxiv].
The contributions of BSO to the society of Balochistan have been numerous. It raised awareness among the Baloch students and organized them. Many leaders of BSO such as Abdul Hayee Baloch, Habib Jalib and Yaseen Baloch went on to become prominent politicians of Balochistan. BSO has always rejected the state sponsored differences between Baloch and Brahui (while the latter is a different language, its speakers are also Baloch). BSO rejected the persecution of Zikri community, which is not considered Muslims by religious clerics and also actively campaigned against one-Unit andsupported NAP in 1970 elections. However, these achievements have been over shadowed by the petty politics of its leaders[xxv].
A cursory glance at the history of BSO shows that it has never been truly united since its inception in 1967. The reasons for its often-acrimonious breakups can be attributed to the selfish attitude of BSO leaders, the interference of Baloch political parties, manipulation by the federal government and the tribal culture of Balochistan, which does not easily tolerate dissent. The undemocratic attitude of its leaders is also to blame—they have tried to remain leaders while avoiding internal elections. This ultimately frustrates junior members and they break away at some point.
If the leaders of BSO had shown political maturity in 1968 and first breakup had been averted, then perhaps the history of BSO would have been different. In 2006 the military operation was in full swing and under such circumstances break up of BSO was nothing short of a disaster. Now 47 years since its formation it cannot unequivocally be said that the contribution of BSO to Baloch society has been entirely positive. Rather its failure to stay united means that its potential as a student organization has been largelyfrittered away. (Courtesy: View Point Online)
Adnan Aamir is a Freelance writer, researcher and blogger. He writes about politics, current affairs and books. He tweets at @iAdnanAamir and blogs at www.Adnan-Aamir.com 
Republished in The Balochistan Point on June 21, 2014