Shahzada Zulfiqar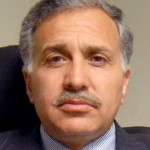 Government's efforts of carrying out targeted and information based operations against the militants, across Balochistan, and offering general amnesty to Baloch fighters have yielded some results in form of restoring relative peace in the province.
Under the National Action Plan (NAP), the government in consultation with military high ups of the province drew a road map for peace restoration, which has deteriorated since 2000. It has been decided in the apex committee meetings chaired by Chief Minister Dr. Malik Baloch that all those Baloch militants who are willing to surrender before the state will have some incentives. As per amnesty policy, half million rupees will be awarded to an ordinary fighter, one and an half million or more for commanders according to their status, besides government job or employment.

All Baloch militants who are willing to surrender before the state will  get incentives.
Over two hundred fighters including a couple of local commanders from different districts laid down their weapons before the authorities in special ceremonies during Independence Day celebrations. Apart from that the forces also started information based operations, particularly in Awaran district, against Dr. Allah Nazar, the Commander of Baloch Liberation Front (BLF) and his group.
"Unconfirmed reports suggest that the most wanted man BLF commander Dr. Allah Nazar has been killed in these operations", announced Mir Sarfaraz Bugti Home Minister of Balochistan, in a news briefing recently. He said that he has no further details in this regard. No denial or confirmation of the death of its leader has so far been issued by his group except some statements that could not be verified. However, BLF has already confirmed the killings of two brothers and nephews of Dr Allah Nazar.

200 militants have been killed and over 4,700 arrested in Balochistan as part of National Action Plan.
Some two hundred militants, including ethnic and religious militants, have been killed while the number of arrestees is in thousands, since the implementation of NAP.
"4,700 activists of different proscribed organization have been arrested this year", said Officials of Frontier Corps in a press briefing. These activists are said to be interrogated and those involved in terrorist activities will be tried in military courts. Home department confirms that out of total 53 cases referred to Interior Ministry, 25 accused are being tried in the only military court of the province. Some two dozen militants from TTP are reported to have been killed in encounters in the northern areas of the province. Besides killing of over twenty terrorists involved in sectarian violence, the law enforcing agencies have succeeded in killing high profile sectarian outfit leaders like Usman Saifullah and Mahmood Kurd alias Waheed. An important commander of Al-Qaeda's Umar Lateef was killed in August 2015 in Chagai area bordering neighboring Afghanistan while his wife namely Tayyaba who is said to be head of women wing was arrested. His brother namely Bilal, as law enforcing agency claim, managed to escape to Afghanistan.
On the other hand no success has been made regarding extradition of Baloch separatist leaders, living in self-exile life in western countries and confiscation of their all moveable and immovable properties in order to choke the financing to their banned organizations.
Although the government decided apparently not to approach any Baloch leader involved in sabotage activities, efforts are being made to persuade them to come to negotiating table. Nawabzada Brahamdagh Bugti, the grandson of Nawab Akbar Bugti is believed to have agreed for negotiations. The government considers flexibility in Brahamdagh's attitude and soft language, in a recent interview, as a great break through. However the political observers in the province attribute this change to the pressure, his host country Switzerland exerted upon him in the wake of Pakistan's persistent demand to expel him for being involved in sabotage activities. He has been denying the charges of leading militant group BRA and being involved in terrorist activities.

Political observers attribute change in Attitude of Bramdagh Bugti to the pressure exerted by his host country Switzerland.
On the other hand Chief Minister Dr. Malik Baloch has sent a delegation recently comprising of provincial ministers and parliamentarians cum tribal elders to self exiled Khan of Kalat Mir Suleman Dawood in London. After killing of Nawab Akbar Bugti in a military operation, Khan of Kalat had called a grand tribal Jirga in Kalat in September 2006.
The Jirga had given Khan the mandate to approach International Court of Justice against Pakistan for her failure to abide by the instrument of accession signed between Quaid-e-Azam and Mir Ahmadyar Khan, the last Khan of the princely state of Kalat.
Khan Suleman put some conditions before Chief Minister's Jirga like stopping the ongoing military operations in Balochistan, ending kill and dump policy and trampling down of sanctity of 'Chaddar and Chardevari' and recovery of Baloch missing persons. It is believed that Chief Minister Malik Baloch planned to lead a broad based delegation to London for having another round of talks with Khan of Kalat with some offers of special perks and privileges for him if he returns.
Nawab Sanaullah Zehri, the senior minister and PML-N provincial head, who has a separate plan of reconciliation, also had detailed meeting with Khan of Kalat in the month of Ramzan about his possible return.
Although there is general impression that Khan, who doesn't influence any militant group of fighters, doesn't matter in the whole game, the government may definitely take benefit of his presence due to his status for having the top position in tribal hierarchy. Khan has been lobbying since 2006 on different international forums for independent Balochistan.

There is general impression that Khan of Kalat doesn't matter in the whole game because he doesn't have influence on any militant group.
Now it is up to government how to respond to his conditions whether totally reject or accept some of them. However the government can take some advantages by keeping Baloch insurgent leaders engaged in negotiation process creating confusion among their supporters.
Sanaullah Zehri who also holds a significant position in tribal hierarchy in fact is supposed to take over the province as chief Minster after completion of half term of Malik Baloch. According to Murree agreement reached between National Party and PML-N in 2013, the tenure of Dr. Malik expires in November, 2015. Zehri wants to put his efforts in ongoing peace initiatives to get support from all "circles" for next assignment. However the change of government depends on the military high ups that are making efforts round the clock to restore peace in Balochistan. If a nationalist face is still needed in the office of Chief Minister till ongoing insurgency comes to an end completely, Malik Baloch may survive.
Governments of Pakistan, probably on the wishes of its Chinese counterparts, have to clear whole Balochistan particularly southern area from where China-Pakistan Economic Corridor (CPEC) has to pass by the end of this year. A peaceful Balochistan is mandatory for port operations and uninterrupted pace of construction of corridors routes.
It is hard to predict that the present relative peace is temporary or long lasting as the government would have to make measures that may protect the rights of Baloch population in particular and people of Balochistan in general. There are strong apprehensions among Baloch people for its future that have to be addressed otherwise many key stakeholders both local and international may spring up once Gwadar port becomes operational. Dr. Malik Baloch has already demanded to have control of port while Baloch opposition parties are also showing their serious concerns towards fair deal viz-a-viz Baloch population.
Author is President of Quetta Press Club.
Published in The Balochistan Point on September 16, 2015
Disclaimer: Views expressed in this article are those of the author and The Balochistan Point not necessarily agrees with them.