By: Mir Behram Baloch
A week long youth capacity building and awareness programs organized by Pakistan – U.S. Alumni Network (PUAN) ended in Dalbandin with an Award distribution ceremony at Press Club Dalbandin. Earlier a two-day workshop for youth on "Role of youth and Sports in creation of a peaceful and drug free society was organized for High School Students and activists of Civil Society Organizations.
On the first day of workshop Mr. EssaTahir Sanjrani (District Manager Islamic Relief) delivered a lecture and presentation on negative effects of Drug Abuse and role of youth and sports in countering it. They were given detailed presentation of how sports can keep youth away from drugs and other ill practices in the society. The second session was on Career Guidance; Mr. Gul Khan Naseer (President PUAN Balochistan) gave a detailed presentation on course selection at school level, career counseling, available opportunities of higher education and careers in Balochistan. He also shared the web links of different international and national fellowships/scholarships for youth and professionals.
On the second day of workshop presentations were given by Gul Khan Naseer and Noor Ali Samjrani (Secretary General Chagai NGOs Network (CNN) on Youth Leadership and entrepreneurship opportunities in Balochistan. The participants developed their entrepreneurship plans and presented in the workshop through their group leaders. They also learned about different leadership roles of Youth in politics, society and other walks of life.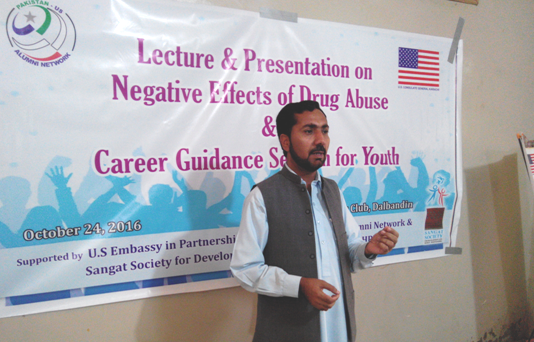 For practical demo of leadership and team work two Football friendly matches were organized among the football teams of Boys High Schools in Dalbandin; the first match was organized between Govt. Boys High School Dalbandin Town and Govt. Boys High School KilliKhuda-e-Rahim at the Football ground of Govt. Boys High School Dalbandin Town. Both teams played a much disciplined game and the team of Govt. Boys High School KilliKhuda-e-Rahim won the match. The Chief Guest of the first match was Mr. Abdul Bari Baloch (Secretary District Football Association Chagai). Captains of both teams were given Trophies of winner and runner and other players were given medals.
The Second match was played between Football teams of Govt. Boys High School Killi Rasool Bakhsh Sumalani and Govt. Boys High School Killi Qasim Khan at the Football ground of Govt. Boys High School Killi Rasool Bakhsh Sumalani. Both Teams played very well and the match was won by Govt. Boys High School Killi Qasim Khan by 2-1.
The Chief Guest was Mr. Syed Asmatullah Shah, both teams were given trophies of runner and winner and all players were given medals.
Addressing the football teams and other students Haji Rehmatullah (Principal Govt. Boys High School Killi Rasool Bakhsh) said, "We are thankful to Mr. Gul Khan Naseer and PUAN for organizing such programs in our schools for youth and encouraging youth to play their positive role in the society, as we live in a bordering area which is the rout of drug smugglers and use of drugs / narcotics is increasing day by day in the area due to illiteracy, unemployment, poverty, lack of awareness and lack of opportunities for youth. Such activities encourage and divert the direction of youth towards sports and positive activities."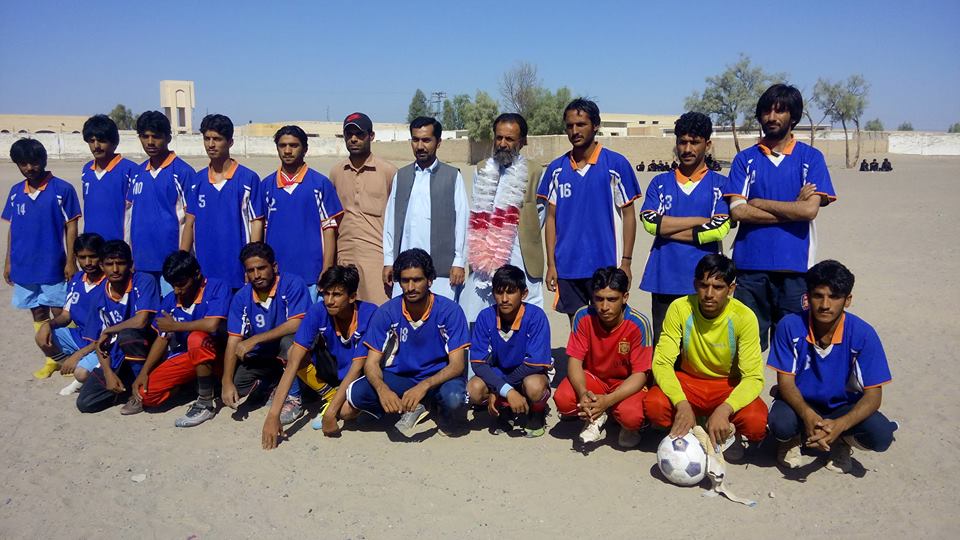 A seminar was also organized on " The role of youth and sports in creation of a peaceful, tolerant and drug free society" at Press club, Dalbandin that was presided by Mr. Gul Khan Naseer; President PUAN while the chief guest was Ex-District Education Officer Chagai Haji Abdul RehmanReki. Other speakers included Mr. AmanullahNotezai (District Education Officer), Mr. Ibrahim Reki (General Secretary, Sangat Society), Mr. Noor Mohammad (Social Welfare Officer), Mr. Haji A. Latif (from JUI-F), Mr. Maqsood (from PML-N), Mr. WaqarReki, (Chairman Reki Education Forum) and Mr. Ali Raza Rind (Journalist).
The speakers emphasized on promotion of sports and co-curricular activities for youth at School and College level to engage them in positive and productive activities and keep them away from drugs/narcotics. Each one of us should play our role in creation of tolerant, peaceful and drug free society for our future generations.
They shared that the negative consequences of drug abuse affect not only individuals who abuse drugs but also their families and friends, various businesses, and government resources. The most obvious effects of drug abuse–which are manifested in the individuals who abuse drugs–include ill health, sickness and, ultimately, death. National-level studies have shown that parents who abuse drugs often put their need to obtain and abuse drugs before the health and welfare of their children. Children whose parents and other family members abuse drugs often are physically or emotionally abused and often lack proper immunizations, medical care, dental care, and necessities such as food, water, and shelter.
Unemployment in drug users is common and a majority of youth is in a state of confusion despite having education and small level skills. There are very few opportunities of sports and recreational activities for youth in the area. Majority of youth quit their education after matriculation due to lack of guidance and information regarding scholarship opportunities etc.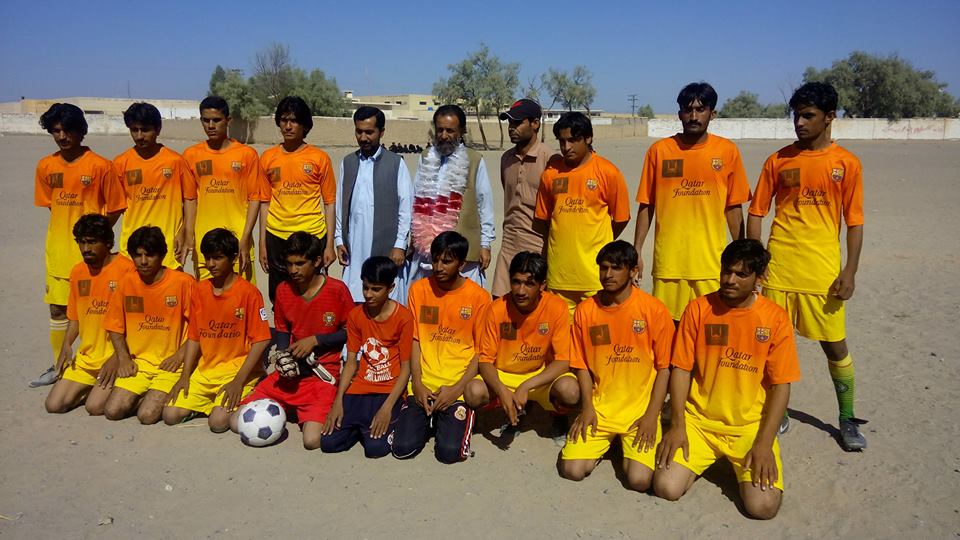 Youth is the most affected segment of the society that suffers from unemployment, extremism, drug abuse and its ultimate affects at home and in the society. They need to be trained properly, be given knowledge and information about scholarship, job, entrepreneurship and skill trainings and relevant institutions.
They also appreciated the efforts of PUAN and Mr. Gul Khan Naseer for capacity building of youth and organizing sports events to engage youth in positive activities.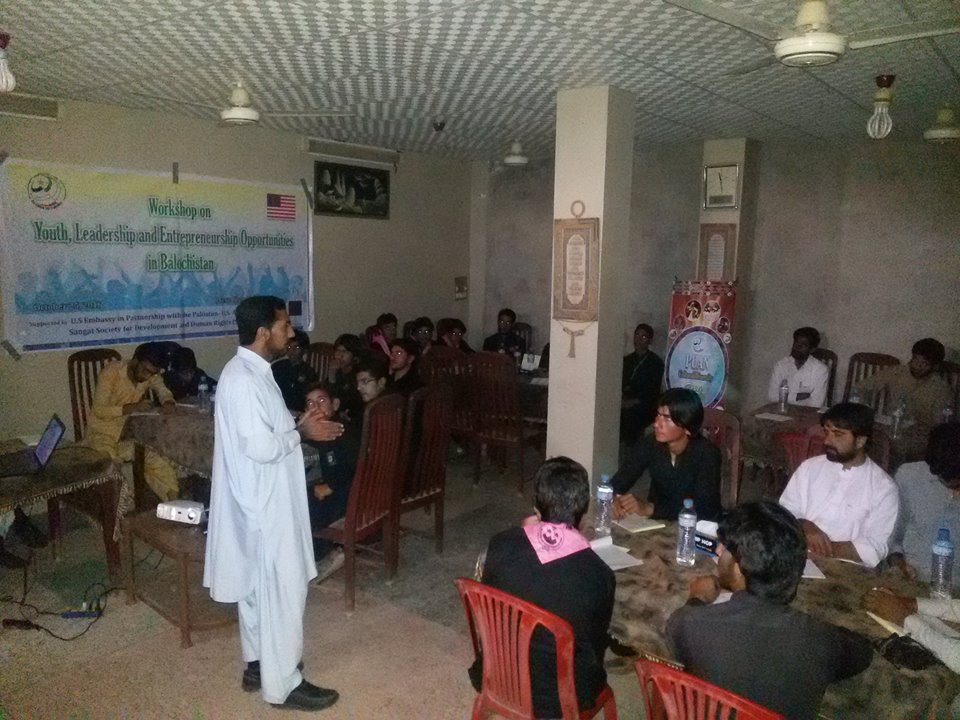 They urged education department, local government authorities and law enforcement agencies to take necessary measures to counter drug abuse and ensure access of youth to available resources and opportunities of education and jobs.
They advised civil society organizations to increase their activities for awareness rising and engagement of youth in positive activities to ensure youth plays their role in leadership and community service in all fields of life.
Published in The Balochistan Point on October 30, 2016