By: Hanif Dilmurad
Lok Virsa Museum also known as Heritage Museum is located in Islamabad. It is run by the National Institute of Folk & Traditional Heritage. The Museum presents cultural heritage and life of people in Pakistan. The life and culture of different people are exhibited here in statues, pictures, pottery, music and textile work from different parts of the country. The Museum was established in 1982.It covers an area of more than sixty thousand square feet. It provides opportunities to hundreds of people for visiting every day.
According the museum management, "The museum earlier known as Folk Art Museum covered area of around twenty thousand (20,000) square feet; however, in 2004 after the up-gradation and renovation, the Museum was re-named as Pakistan National Museum of Ethnology, popularly known as Heritage Museum."
Culture and past both have value in the human life, since without knowing past no one can encourage people and Lok Virsa Museum is doing this work. This is the institute which is not only preserving past but also engaged enthusiastically to involve a common man.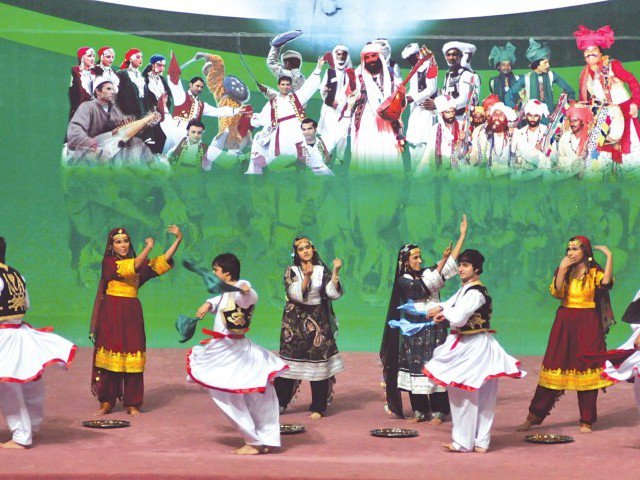 The Museum is parted in sections of archaeology, culture and others. Each section is representing all provinces and whole areas of county; even it is so inspirable that museum gives particular importance to different regions in country. It also gives a glance on the regional past, in which China, Central Asia, Middle East and Sub Continent's historical past is included. It is emphasized on regional importance links in the past and present with Pakistan; it is great source of learning if someone visits the museum. 
Mehr Gar civilization is the oldest civilization in the world and Lok Virsa Museum helps to make aware people about 7000 BC old mud civilization with the help of sculpture. A part of museum has been separated for folk love stories which took place in Sindh, Balochistan and Punjab. The story of Hani and Sheh Mureed is also seen in this museum among the folk tales of Balochistan Dhola Maro. Heer Ranjha, the famous stories in Punjab have been demonstrated by art and sculptures.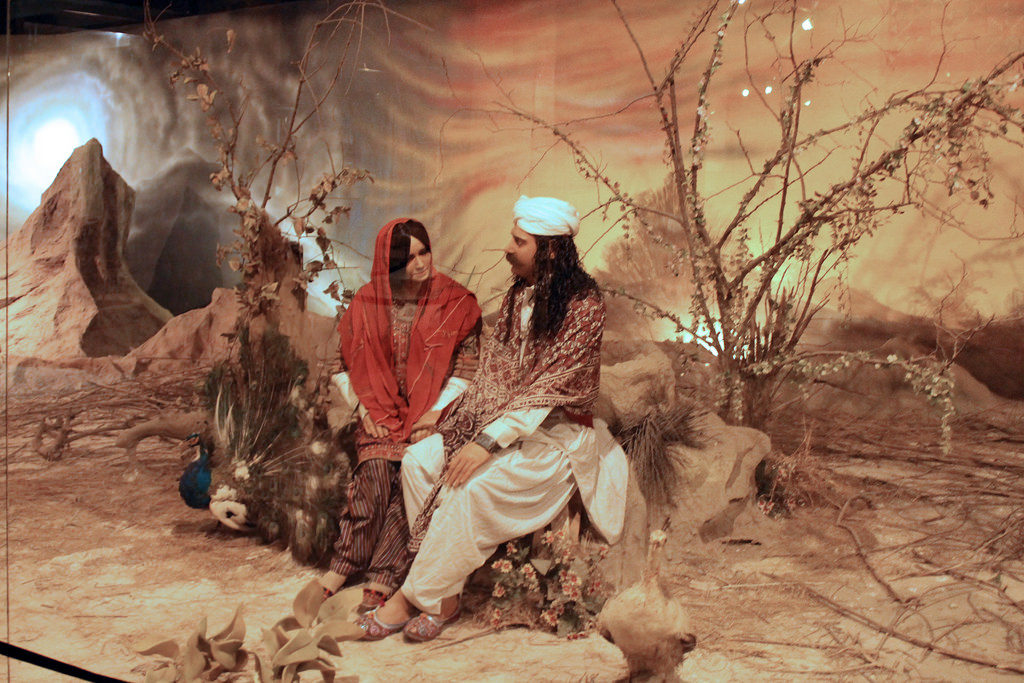 The Lok Virsa Museum shows industries evolution and financial attachment of people. Calligraphy was the art and source of income. It also displays arts and skills of Pakistani people such as a working Gold smith and embroidery work of women and men, cotton industry, calligraphy on trucks.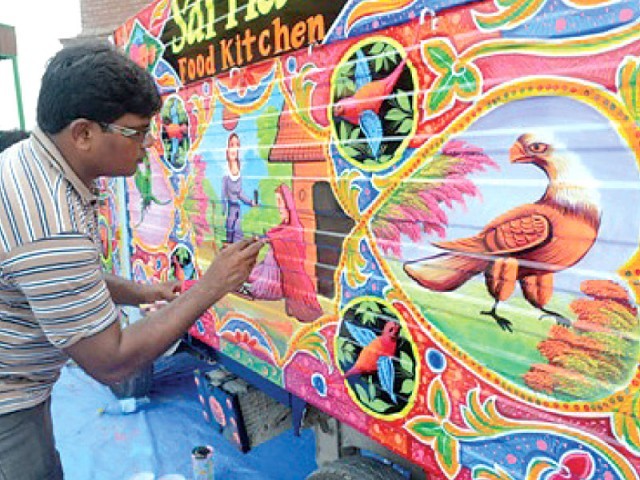 Different believes in the region have been highlighted in the Museum, such as Buddhism, Islam, Islamic art. Sufism has been given a great place where musolians (Darghas) and Sufi dance have been mentioned with the help of sculptures and brush art.
Lok Virsa museum demonstrates recent history of Pakistan and the role of women, mainly, placing huge sculpture of Benazir Bhutto, Noor Jahan, Bilquis Edhi, Begum Qazi Isa, Begum Mehmooda Salim Khan, Praveen Shakir, Fatima Suraya Bajya and Anita Ghulam Ali. The museum endorses parliament contribution about the laws and rights for the women; especially in 17th amendment that belongs to women rights.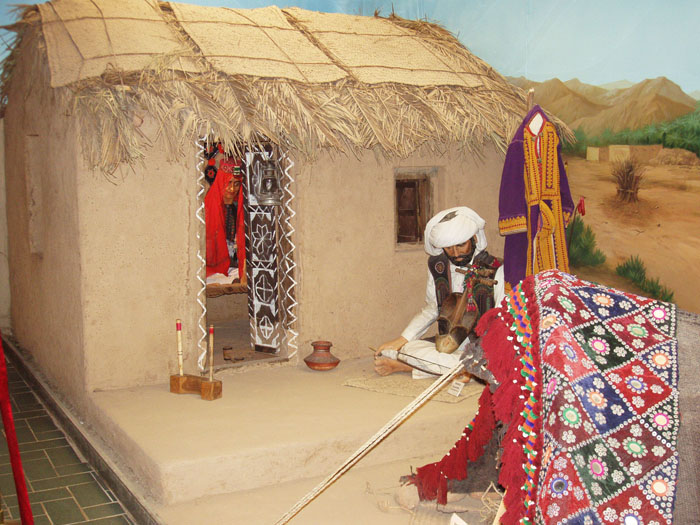 Director Lok Virsa Dr. Fouzia Saeed during her visit in Kech said "We will promote bilateral cooperation between University of Turbat and Lok Virsa Islamabad in research activities in the field of Balochi Traditional Heritage, music and culture of Balochistan, kech is also historical area and we know it is the city of Hoth Punno".
This museum is the biggest contribution of Lok Virsa which shows every step of past and presents; it tries to teach the people, who are not aware of their past.
The writer is a journalist and researcher
Published in The Balochistan Point on October 29, 2016