The Baloch Hal Editorial
Nawab Khair Baksh Marri, the prominent Baloch nationalist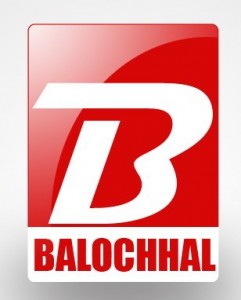 leader finally passed away without brokering a deal with any of the Pakistani governments to end the  ongoing conflict in Balochistan. The veteran Baloch leader, who passed away on Tuesday, remained firm on his demand for a free Baloch country. His commitment to his principles has transformed him into one of the most revered leaders of Balochistan ever. The respect Nawab Marri enjoyed among the young pro-independence Baloch youth could easily be felt through the widespread public mourning over his demise on social media.
If there was ever a theory of Islamabad being able to buy off a Baloch leader by bribing him or offering him a top government position, Nawab Marri refused to be  that leader. He will carry with himself a legacy that will distinguish him from his contemporaries such as Ghaus Baskh Bizenjo and Nawab Akbar Khan Bugti. While Bizenjo, during the last days of his life, softened his stance against the federation of Pakistan, Nawab Bugti, on the contrary, turned into a hero after he took a strict position against Islamabad and was eventually killed in a military operation.
Nawab Marri stands different from the rest of his contemporaries as he lived all his life as a strong Baloch leader who was never apologetic about his political beliefs and demands. He did not contribute much to Balochistan's street politics nor did he form a political party to advance his mission. His was a role of a political philosopher for the Baloch nationalist movement who continued to convince his followers through lectures and study circles as to why it was important for the Baloch to have their own country. He insisted that Pakistan had occupied Balochistan and expanded injustices against the Baloch people, in addition to exploiting their mineral wealth.
It was often believed that Nawab Marri used to control the trigger for the Baloch insurgency. If the Pakistani government could ever convince him to give up the insurgency, he would demonstrate ample influence on the  rest of the leaders, the armed groups and political parties such as the Baloch National Movement, Baloch National Front and the Baloch Students Organization (B.S.O.-Azad) to step back from their demand for a free Baloch country. The Nawab never used his influence in support of Islamabad.
Mr. Marri's critics viewed him as a stubborn man who would neither listen to the moderate Baloch nationalists nor respect their struggle. Some believed his approach for a free Baloch homeland was catastrophic and confrontational with  the Pakistani state and it could, as it did, cause the loss of many young Baloch lives. Nawab Marri, on his part, never agreed to this notion. He was not only galvanizing the Baloch youth but also sending his children in the same dangerous battlefield. One of his one sons, Nawabzada Balaach Marri, led the Baloch liberation movement from the frontline. He was eventually killed but Nawab Marri went on to say that everyone who fought for Balochistan's freedom was his son. Such a fatherly gesture on the part of the veteran Baloch leader encouraged many other Baloch young boys to join the liberation movement.
Nawab Marri was an educated Baloch leader who was known for his widely-attended  lecture sessions in which he would share marxist ideas with his followers. During the latest phase, the signs of state-sponsored action against him appeared during the time of General Musharraf when former Balochistan Governor Amir-ul-Mulk Mengal jailed him on the charges of killing Justice Nawaz Marri, a Balochistan High Court judge and a tribal rival of Mr. Marri. The charges were never substantiated but the Baloch leader was forced to spend a great amount of time in the jail.
With the death of Nawab Marri, an extraordinary chapter of Baloch nationalist politics has come to an end. Now the immediate question is: what is going to happen to the Baloch nationalist movement when its godfather is dead?
There are a couple of scenarios that will emerge soon after the demise of Nawab Marri and  they, in a way, bring good news for Islamabad.
As stipulated in Baloch tribal system, Nawab Marri is very likely to be succeeded by his eldest son Nawabzada Jangiz Marri. Unlike his father, the junior Marri is a staunch pro-Pakistan leader of the ruling Pakistan Muslim League (P.M.L.-Nawaz). He is also a current minister in the Balochistan government. The senior and junior Marri hardly spoke to each other because of difference of opinion on political matters but this is unlikely to impede Mr. Marri from becoming the next chief of the Marri tribe. With a pro-Islamabad leader heading the worrier Marri tribe (which accounts for the highest number of current Baloch fighters), the prospects of anti-state resistance in the oil-rich Marri area look utterly difficult, if not impossible. Previously, the Pakistani government patronized Mr. Marri's tribal opponents to counter his influence which did not help much but it still served the interests of the State.
However, the Marri tribe may experience a similar quandary and division that the Bugtis had to face after the killing of Nawab Akbar Bugti. While the tribesmen, following their old tribal traditions, brought the pro-Islamabad Mir Aali Bugti to head the Bugti tribe, the supporters of  Nawab Bugti's final day politics looked at Bramdahg Bugti, also a grandson of the late Nawab, as the genuine replacement for Nawab Bugti. It did not happen so and the Bugtis still continue to have tribal tensions among themselves eight years after the Nawab's killing. Mr. Aali fears for his life and hardly spends time in his native town of Dera Bugti while his rival cousin Bramdagh  Bugti lives on exile in Switzerland from where he manages the Baloch Republican Party.
The Marri tribe is almost destained to experience a similar situation. There are clear political differences between Changiz Marri and his pro-free-Balochistan brothers Hairbayar Marri and Mehran Marri. Those supporting the nationalist movement may call for Hairbayar to replace his father but that does not seem to dim Jangiz Marri's chances because the rest of his brothers currently reside outside Balochistan and Pakistan. If they want to return to Pakistan and control their tribe and its affairs, they will have no option but to reach a compromise with Islamabad. Otherwise, Hairbayar Marri will not be acceptable to the Pakistani establishment whom they have often accused of leading the Baloch armed groups and having alleged connections with foreign countries. Nawab Marri served as the head of the Marri tribe for a few decades and it will not be easy for any new chief to fully control the tribesmen in today's chaotic and violent Balochistan.
Lastly, Nawab Marri's death now puts all responsibilities of the liberation movement on Dr. Allah Nazar, the sole non-tribal leader of the ongoing Baloch struggle. With Hairbayar Marri and Bramdagh Bugti residing outside Pakistan, Dr. Nazar, the alleged head of the Baloch Liberation Front (B.L.F.), an underground armed group, will face testing times. Dr. Nazar is credited for galvanizing the Baloch middle class. It has yet to be seen  for how long the middle class movement can survive after Nawab Marri, whom all Baloch fighters looked at for guidance. The Marri tribe was also rich and armed enough to afford an insurgency. The middle class, on the other hand, lacks many of the advantages Nawab Marri enjoyed.
Nawab Marri's death has not only closed a significant political epoch of Balochistan's politics and nationalism but it will also open a new chapter for which some of us may not be fully prepared. At this point, it is still too early to predict how Balochistan will look after Nawab Marri. One thing is certain. Balochistan will change, either for good or for bad, after Mr. Marri's departure. (Courtesy : The Baloch Hal )
Republished in The Balochistan Point on June 11th, 2014