By  Hasrat Iqbal
The Federal government  and establishment are planning to arrange a T20 match in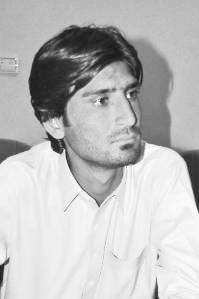 Balochistan not in cricket but in bureaucracy. According to a news report the federal government tends to recruit 20 Baloch officers from ARMY via public service commission and deploy them in different departments of province Balochistan. The purpose behind this generosity is said to be towards eliminating the sense of deprivation of people of Balochistan and that only Baloch can understand the pain of Baloch.
Well and good, but the point here is whether it is a just/fair decision to recruit merely 20 Baloch officers from a bulk of twenty thousand personnels as claimed by ARMY sources? These 20 officers are the 0.1% of twenty thousand Baloch in ARMY which is 2.5% of eight lakh Army of Pakistan. This may be marked as a negative approach but facts can not be denied. The so-called government of Nationalists and  middle class National Party (NP) comprising of NAWABS,SARDARS of Balochistan was also made aiming to eradicate the deprivation of people of Balochistan. However Mr. Malik and his government have badly failed to solve the missing persons' issue, and maintain law and order situation in the province. He has been complaining that he doesn't have a say in federal government and that NP have the government but not the authority. More ironical is a fact that the other day the interior minister Balochistan complained of being less authoritative that even the District Commissioners (DCs) did not carry his orders and he was totally powerless.
It is necessary to understand that General(R) Qadir Baloch is from Balochistan and he has remained I.G Frontier Constabulary (FC) Balochistan. We all remember his past and now in present he has always been denying the case of missing persons and defending the Federl government and establishment. This will raise many question for a democratic government; Will not these people be general Qadirs? Will they carry the orders of poor Dr. Malik and his interior minister or will be bully like DCs? What is need of Army recruits in a civil democratic regime? Is it much necessary to bring generals in bureaucracy ignoring the educated youth recruitment in administration? Or is there scarcity of talent in Balochistan?
Published in The Balochistan Point on January 14, 2014