By Sanaullah Baloch 
Balochistan plunged into a frightening crisis after the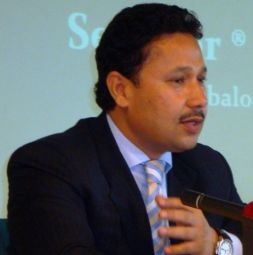 cold-blooded murder of Nawab Akbar Khan Bugti. On August 26, 2006, the Pakistani flag was raised at the Bugti fort with the proclamation of a new dawn for Balochistan. Nonetheless, in 2012, six years later, Balochistan is deeply engulfed in dusk and darkness.
Let's look at the situation in Dera Bugti, which is no longer a liveable place. The Bugti fort, the Baloch Nawab's residence, which used to be a place of Baloch hospitality, has been turned into a Gulag where Baloch activists and government opponents are detained and tortured. The government's proclaimed "Operation Freedom" brought new multilayer enslavement for the Bugtis. Along with a brutal security apparatus, countless criminals have popped up in the area. The resource-rich but terrifically impoverished district has been virtually divided into many sub-states controlled by government-backed criminals and armed groups.
This policy of criminalisation is extended to the entire province. Islamabad has failed to win the sympathy of the courageous Baloch masses against its ruthless policies as government agencies have extended their support to petty criminals and devastated the very social and harmonious fabric of Baloch society. Since the start of the military operation in 2002, around 10,000 people have been killed, a quarter million people have been displaced, 4,000 are missing and 600 have been killed extrajudicially. According to a recent official report of the interior ministry, at least 868 people have been killed, 619 kidnapped and 2,390 have gone missing from the province since 2010. Furthermore, 600 bodies of Baloch activists have been found in different parts of Balochistan.
Prior to full-fledged military offensives, Balochistan's poverty incidence stood at 48 per cent in 2001-02, which was an exceptional 15 percentage points higher than the national average. By 2005-06 poverty incidence stood at 50.9 per cent, compared with a national average of 2.3 per cent. After Islamabad's 'development and civilisation' mission in Balochistan, the poverty incidence now stands at 63 per cent, three times higher than the national average. After limited economic opportunities, severe floods and restrictions on international relief organisations, the caloric poverty in Balochistan was recorded around 74 per cent in 2011, compared with 49.7 per cent in 2001-02.
Impoverished Balochistan is also famous for establishment-backed filthy corrupt politicians. Given that the government fully relies on criminals, gangsters and religious elements, including morally shattered chieftains, corruption has been institutionalised in the last 10 years as an incentive for the followers of Islamabad's dirty policies.
During the last six years, abduction has become a big business in the province. Gangsters choose individuals without any fear. Most of these criminals claim to have links with the government. According to the Balochistan government's official figures, between June 2011 and February 2012, 170 people were abducted, out of which 142 were released after paying heavy ransoms. During the last four years, 50 Hindus were abducted in different parts of Balochistan. Ever since government agencies were preoccupied with abducting and intimidating the moderate political stratum of the Baloch society, criminals are having a luxurious time creating their desired level of chaos and lawlessness. Islamabad's failure to address the mounting dissatisfaction in Balochistan and deal with political unrest through political means led to the killings of hundreds of innocent Baloch, Punjabis and Hazaras.
Sectarian killings have taken a new toll; many extremist groups are taking advantage of the political vacuum created after the ruthless operation. Over 700 Baloch Hazaras have been killed in cold blood. The last 10 years of defective re-engineering of the social, political and economic fabric of the Baloch society has proved destructive. Unfortunately, the establishment in Islamabad is ignorant of this fact and continues to pursue the unchanged policy of denial and negligence towards Balochistan.(Courtesy: Express Tribune)
    Republished in The Balochistan Point on August 26, 2013
Note: This piece was originally published in Express tribune last year. It is republished on the occasion of Nawab Akbar Bugti's seventh death anniversary.