By: Nadeem Feyrozai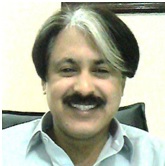 32 years old Ms. Naseema Bibi came to OTP (Outpatient Therapeutic Program) at Basic Health Unit Khajak district Sibi to get her child examined. She was very much concerned about the health of her 18 months of baby Naziran Bibi.
"My child is very weak she is 18 months old. Neither can she neither walk nor crawl; I do not know what happened to her. I am not sure whether she survives or not." Naseema Bibi the mother of malnourished child talked to OTP in-charge Mr. Arif Ali.
She said, "I have come to know that at Khajak BHU treatment of malnourished / very ill children has been started. I wish I could get treatment for my child."
The OTP staff examined and took MUAC (Mid Arm Upper Circumferences) and weight of her baby. The MUAC of the baby was 11:00 point, whereas the weight was only 5.2 kg.
She was immediately admitted for treatment of SAM (Severely Acute Malnutrition) program of BNPMC. Her mother was provided 14 packets of RUTF (Ready to Use Therapeutic Food) food for malnourished children for the sick baby.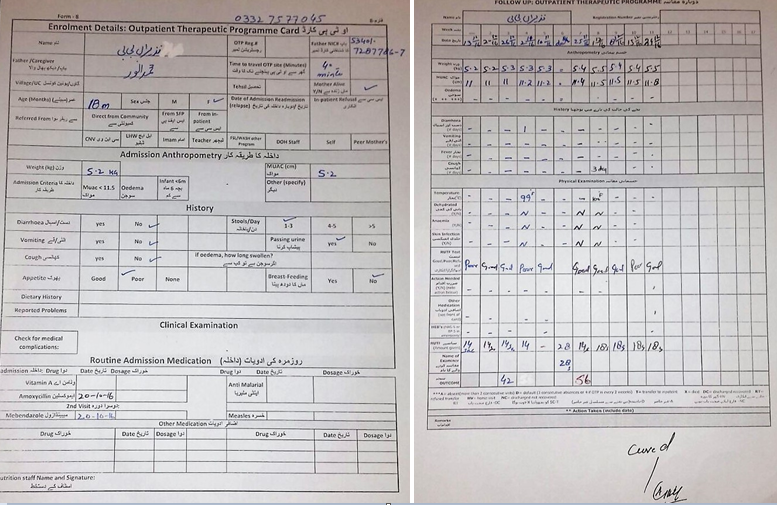 The OTP staff had a counseling session on IYCF with Ms Naseema the mother of the child was told not to share the RUTF with other siblings of her baby. She was told to wash hands with soap before feeding her child, after attending washroom and preparing food.
In addition, the mother of the child had been provided information regarding complementary feeding, she was told to feed her baby blending the four food groups. Furthermore, she was asked to continue breastfeeding her baby for two years.
Particularly, the mother of the malnourished baby was told to visit very week to collect RUTF and get examined her baby.
After the treatment of two moths at Khajak OTP the visible change was noticed. The MUAC, of the baby raised from 11:00 to 11:8 and weight increased 5.2 kg to 5.5 kg.
Ultimately, the health of baby improved. Her health condition changed dramatically from Severely Acute Malnutrition (SAM) to Moderately Acute Malnutrition (MAM).
The treatment of the baby will continue for two months more until she gets normal MAUC.
Balochistan Nutrition Program for Mothers & Children is working in seven districts of Balochistan those include Sibi, Kohlu, Kharan, Noshki, Panjgur, KillaSaifullah and Zhob. To ensure treatment of Severely Acute Malnourished children the program has established Outpatient Therapeutic Program(OTPs) at Basic Health Units of all seven focused districts.
Those area where there is no BHU the program will established mobile treatment centers for malnourished children.
In addition to this Lady Health Workers have already started screening of under five children in program focused districts. The severely acute malnourished children are being referred to treatment centers. Lady Health Workers are conducting sessions with mother support groups on Infant &Young Child Feeding Practices.
Nadeem Feyrozai is a prominent health advocacy specialist currently working with Balochistan Nutrition Program for Mothers & Children as Behavior Change Communication Expert. @Nadeem_Feyrozai
Published in The Balochistan Point on December 29, 2016