By: Engr Saeed Jattak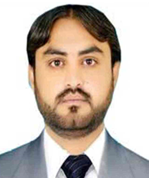 Engineers are known as the key pillar of any developing nation not only in infrastructure but also in other fields. They have innovative solutions to increase the capability of country in various departments with their economical mind setup through technological growth with creative approach. The engineers are the only humans know the art of dealing with modern technological globe as every department has been modernized by latest gadgets for the use of minimizing work load and to bring the quick result reliable. Hence every spare of the digital universe has been digitalized by the engineers by providing new solutions to complex and full of efforts projects. The creativity of engineers has brought more comforts in present world by giving new approach to reduce the human errors, effortless and stress through technological machinery by doing some simple steps.
All eyes of the world capturing the upcoming success of Pakistan, the Balochistan (Gawadar seaport) mega project under China Pakistan Economic Corridor (CPEC) which is not only beneficial for economics but also bring s prosperity. However, it is pertinent to mention here that engineers especially in Balochistan, usually in other provinces have been facing   terrible issues in kind of joblessness and having no proper policy.
Balochistan has two technical University named Balochistan University of Engineering and Technology, Khuzdar (BUETK) and Balochistan University of Information Technology, Engineering and Management Sciences (BUITIMS) producing hundreds of engineers every year and the ratio of unemployment in connection with engineers has been increased as 5000 of engineers in different discipline are unemployed due to the lack of industries and technical departments.
The Electrical Engineering in Balochistan Province has job opportunities only  in WAPDA as public sector and in two to three small power plants and Telecom Company as private sector which is not sufficient to fulfill the employment requirement of engineers of Balochistan. The Government must declare a clear policy to reduce the unemployment of young engineers by creating proper opportunities with constructing new industries and start new technical project by providing the young engineers a chance to utilize their technical skills to reshape their ideas into physical technological conversion by flourishing better understanding in IT and Technology field.   
Moreover, It is the time to show flexibility to raise the voice of young engineers through Pakistan Engineering Council, PEC which is the prime responsibility of it to protect the rights of engineers in any forum and help them achieving their goals by showing them a sensible platform. The role of Pakistan Engineering Council plays vital role only than the all engineering association may agree on a table and stand together for the fundamental rights. If all engineering association will be united it will put stress on Government to implement strategic plan to solve the unemployment of engineers.
Published in The Balochistan Point on February 26, 2018