Saleem Baloch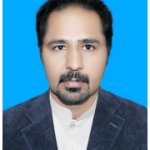 Early Childhood Education (ECE) is something that enables a child to express orally, functional normal numeracy and be able to solve his problems, as well as, basic learning contents such as knowledge, skills, values and attitudes. Pakistan is one of the 155 countries of the world who have signed the Education for All agreement during Jomtien conference 1990 in Thailand. Pakistan is also a signatory of Dakar World Education Forum.
In pursuance of the Dakar World Education Forum, the Government of Pakistan developed a National Plan of Action 2001-15. In order to introduce ECE, National curriculum for ECE was developed in the year 2002. Given the important role of ECE and the priority it enjoys among the EFA goals, UNESCO and Government of Balochistan, Education Department jointly supported device a five years plan (2011-15) relating to Early Childhood Education (ECE) for Balochistan and seven focused districts including Awaran, Chagai, Jaffarabad, Pishin, Musa Khail, Sherani and Zhob.
ECE program Implementation needs quality inputs; teachers training, parents and community involvement are major areas. It was also planned at initial stage that ECE would be established in those schools where at least 03 teachers and 03 classrooms are available. According to school census 2009-10 Balochistan, 2,895 existing schools were suitable for ECE program implementation.
Dramatically Balochistan education department has developed an unrealistic plan for ECE program implementation during 2011-15, that includes all Deeni Madrassas, Non-formal education centers, NCHD feeder schools and Balochistan Education Foundation (BEF) project schools.  ECE classes are special classes for the age group 4-5 years with specific needs. Separate rooms, furniture and learning aid materials are required to keep them active with activity based learning environment. How it was supposed that Deeni Madressa or a non-formal literacy center could be an ECE center. National early childhood education Curriculum 2007 has specified all the areas including trained teachers and learning aid material.
According to National Action Plan (NAP) 2001-15, 51,000 ECE centers would be established and 40,000 new ECE teachers would be hired. Provincial ECE Plan acknowledges that Provinces have received resources from federal government for ECE program implementation but result is non-satisfactory.
As per the available data approximately, 505 schools have been focused for ECE or Improved Kachi class in Balochistan. But unfortunately all these activities were project based and couldn't sustain. According to ASER Pakistan 2014, 72.4% children of age group 3-5 are still out of school and only 27.6 children are in schools.
Non-Seriousness level shows that no specific data related to ECE is available with government and in the current situation education department does not have the capacity to implement ECE plan. Balochistan Education sector Plan 2013-2018, was launched in April 2015, but no serious efforts for its implementation seen yet. God knows better it will be implemented or remain only a bookish plan.
In MDGs Balochistan progress is not satisfactory, Education department and Political leadership lacks vision for Balochistan education form current scenario to modern education system.  Article 25-A Free and compulsory education act passed in 2014 from Balochistan assembly but rule of Business have not been developed yet.
Government of Balochistan education department has shown a commitment in 2011 that 10,000 settlements that are without schools and Education department is planning to establish required number of schools till 2015, but unfortunately in 2015 government is with same statement of 10,000 settlements having no school. Here many questions arise on the declaration of Government on imposing education Emergency in Balochistan, when their own documents, reports and data reveal zero progress.
Published in The Balochistan Point on December 3, 2015
Disclaimer: Views expressed in this article are those of the author and The Balochistan Point not necessarily agrees with them.