By Baloch Khan, SME University, Karachi
There is no legal sanction behind ethics except morality. Only a man morally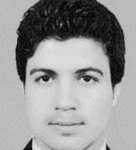 responsible is ethicized. Ethics are related with duties to ourselves or duty to others. The coast of ethics sets certain duties and responsibility toward organizations oblige for operating the writing and broadcasting machinery. These ethical rules have check over the journalist, media.
The codes of ethics provide a certain scale, a certain measure to judge the standard of ethics, while codes of morality are provided by our communication media.
A concern for ethics is important. The journalist who has the concern obviously cares about good or right action, such a concern indicates ideas and attitude which embraces both freedom and responsibility. It indicates also that journalist desires to discover norms for the action that will serve him as guiding principles or specific directives in achieving the kinds of life which he/she thinks most meaningful and satisfying. Ethical concern is essential for media. When we talk about ethics and freedom of press, both are equally essential and are the two sides of the same coin. I am very much surprised to see today's world of media. Today, the media itself and its ethics have become an intrigue question and a topic of international debate. In case of observance of media ethics, it would rather be correct to say that might is right. We often find the powerful media of superpower violating, whereby they broadcast and air ridiculing and derogatory material against Islam and its followers. After 9/11 world media underwent a thorough change.
Especially in Pakistan, as media got advanced and powerful, it seems to have kept aside the entire proposition of ethics. Media rating and advertisement competition are what matters for them. This issue started when PEMRA gave a free hand to the newspaper owners and other elite people. They started running their own TV channels without concerning this profession ethics.
Every channel runs behind the advertisement supplement. The aim is to influence public opinion toward products. Pakistani famous TV channels violate universal and constitutional media ethics. Sometimes the nation sees scandals like that of Mubashair Luqmaan's, and Mahair Bukhar's and sometimes issue like Turkish Dramas. Turkish dramas are not only disastrous for Pakistani culture but also these have hampered the progress of Pakistani dramas and blocked ways of new talents. Ask the media owners what about Pakistani talent and Pakistani dramas! No doubt Pakistani dramas not only project Pakistani culture on international level but also promote Islamic media ethics. This misuse of freedom of expression turned to a bad blood for universal media ethics. Media here is too much commercialized and politicized.
Owing to lack of media ethics and laws, many journalists have lost their lives. Merely by suicide attacks and targeted killing, 26 have been killed in past few years. The ones once keeping the world up to date about the recurring news around have themselves become news. This year three journalists were killed in attacks in Quetta.TV channel rating puts the lives of journalists in peril. Private TV channel reporters Saif Baloch and Imran were killed due to breaking news coverage and rating. This is what for media ethic! Pakistan has been declared the 3rd most dangerous country in world for journalists, since 2000 more than 90 journalists have been killed. International community for protection for journalist ICPJ has expressed its serious concern over the mistreatment maintained to the journalists.
However, media in Pakistan could play a key role in streaming the whole nation over one agenda and guidance prosperity and progress by following, ethical and responsible standers because, "if you don't know the art of ethics, you will fail in exploring the means of love. And same is the case with journalism and journalist".