Quetta – Members of Civil Society Working Group demand human rights reforms in Balochistan in compliance with GSP+ awarded to Pakistan while addressing a press conference in Quetta Press club on Tuesday.
The GSP+ Status is a trade incentive package, allowing Pakistan's exports to enter into European Countries' Markets at preferential tariff rates. This trade incentive however is bound to the compliance of 27 international conventions including conventions on human and rights and labor rights, governance and environment.
The Civil Society Working Group Balochistan is part of broader human rights campaign aimed to pursue Pakistan's human rights related international obligations, especially in the wake of GSP+ conditionalities.
Representatives of the working group expressed their concerns with regards to continued violations of fundamental rights in Balochistan, particularly civil and political rights of citizens. Working group urged both provincial and federal governments to find a political solution of the ongoing conflict in the province.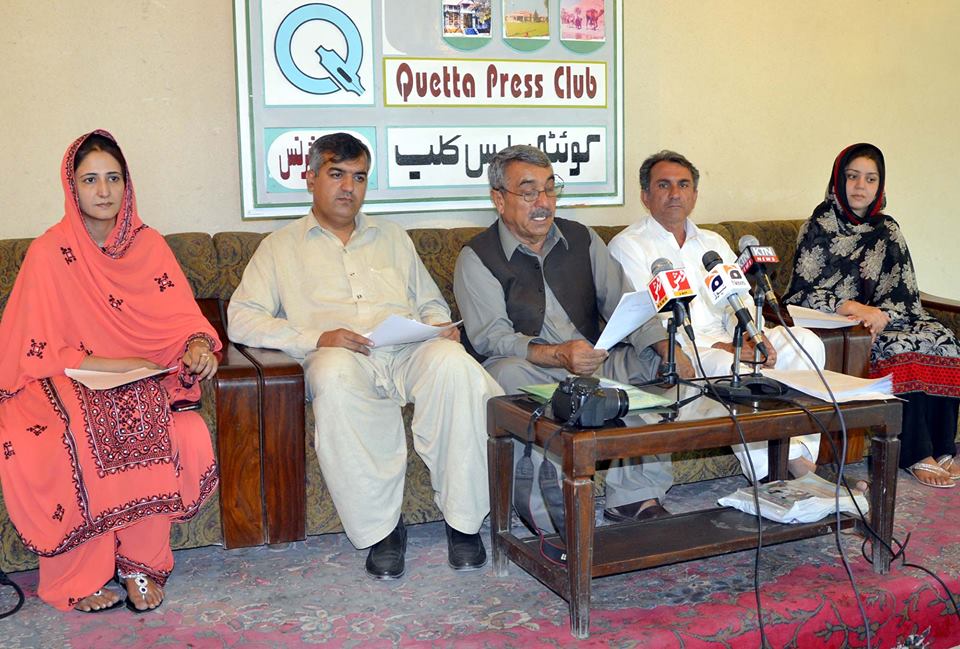 Civil Society Working Group Balochistan expressed its dismay at the plight of women's health in Balochistan.  Maternal mortality rate in Balochistan is 781 per 100,000 births, two times higher than Karachi, revealed the working group. Government of Balochistan was urged to do more to protect the lives of women.
Civil Society Working Group made following demands from both the Federal and Provincial government:
Ensure compliance with the 27 international conventions as per GSP+ conditionalities. Carry out the necessary legal reforms to ensure compliance with Pakistan´s international obligations.
Take note of rampant violation of labor rights in the province.
Take steps to improve economy and create employment opportunities.
News Desk
Published in The Balochistan Point on August 11, 2015