QUETTA:  In a ceremony held at Quetta "CPDI Budget Tracker" mobile application has been launched by Centre for Peace and Development Initiatives (CPDI). Inaugurated by Mr. Sadeeq Panezai, Leader and Plotical Activist of National Party, the application is a first of its kind not only in Pakistan but also in the entire Asian region.
Speaking at the occasion Mr. Sadeeq Panezai appreciated CPDI's initiative and said that this would enable citizens to easily access largest budget data ever in Pakistan. The access to district development budget will not only increase transparency and public participation in local governance but will also prove to be a great step towards strengthening local governments, the chief guest said. According to Mr. Sadeeq Panezai launching of CPDI Budget Tracker Mobile App was in line with the vision of the provincial government that was rapidly advancing on e-governance and was using the cyber space to improve its service delivery and make governance more inclusive.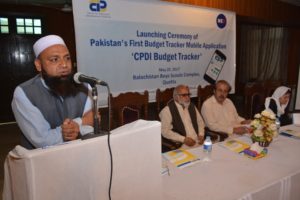 While speaking on the occasion the Program Manager CPDI, Mr. Raja Shoaib Akbar said that the idea behind CPDI Budget Tracker App was to create, a first of its kind, online platform that would provide segregated but complete development budget information for the use of the citizens of Pakistan. The uniqueness of this application is that it facilitates the user in knowing about the development projects of his/her districts as well as desired department in a particular province, said Mr. Ejaz. He further reiterated CPDI's resolves to provide the users, the citizens and budget researchers with best experience of budget tracking and expressed the hope that this app would play a pivotal role in increasing common man's interest in the budget documents and related issues.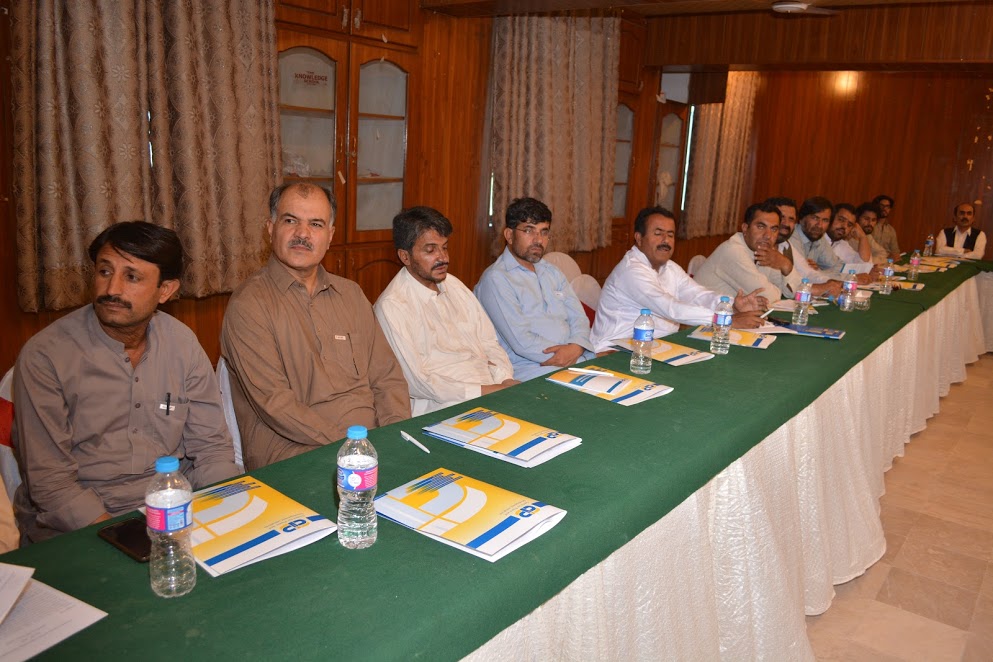 Ms. Jaleela Haidedr Lawer, District Interest Group Member and Social Activist Mr. Jafar Ali Assistant Director Local Government for Budget and Finance expressed their views on importance of inclusion and public oversight of budget.  The participants spoke on the importance of the budget transparency in governance and appreciated the efforts of CPDI.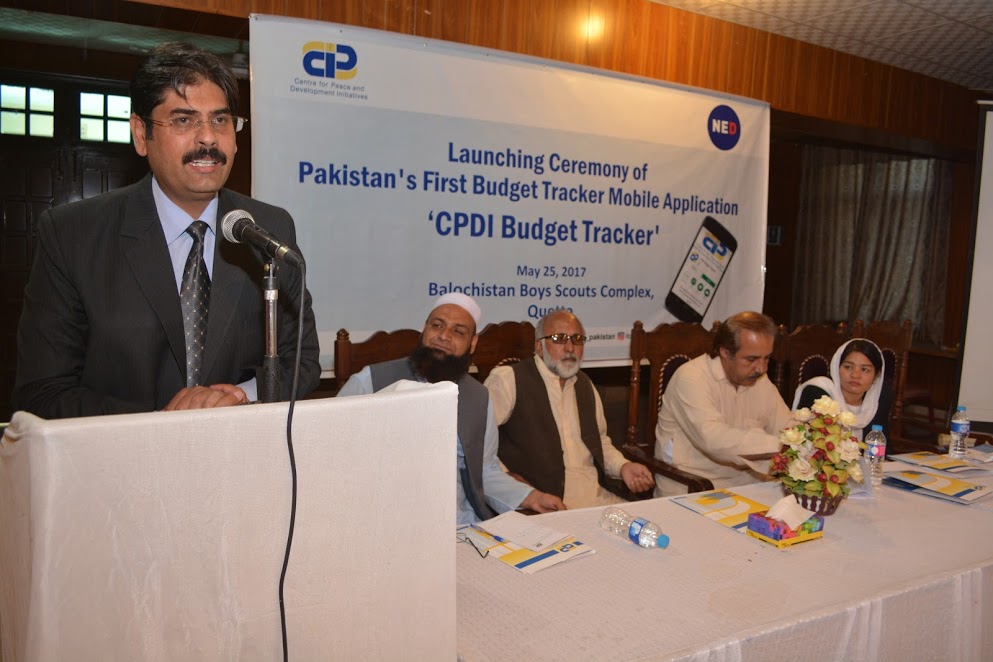 While explaining the features of the CPDI Budget Tracker, Raja Shoaib Akbar Program Manager CPDI said that this mobile app would give the user options to choose various filters while accessing the complete development budget information of the four provinces. He further said that the application was completely free and any android or apple user could easily access it from google play store or Apple app store by searching and downloading "CPDI Budget Tracker".
At the end Mr. Raja Shoaib Akbar and Provincial Coordinator Mohammad Asif thanked the speakers and the participants who included legislatures, policy makers, civil society, academia, students, members of Citizens' Network on Budget Accountability, media and general public.
Staff Reporter
Published in The Balochistan Point on May 25, 2017