By: Engineer Saeed Ahmed Jattak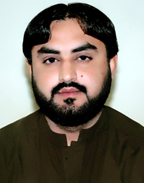 The contemporary world is moving ahead with the commencement of modern technological development. Having a mind setup of digitalized revolution, no doubt the technological impact on society has been improved in almost every possible profession like transportation, livelihood, Agriculture, communication, education, health and many more. People assume that they need achieving their goals with automation. Their prescription specifies they have conquered the world through their ideas and research. But they have been trained to cut back the human issues through technological advancement and bringing innovative techniques to comfort the creature in each sphere of life.
An Engineer has been guided throughout his academic career to plan and build creative ideas to invent human-friendly machines to minimize the human efforts and maximize the ratio of welfare to the human beings. Similarly, a Doctor has been taught through his practical training to serve the humanity utilizing highly effective modern technology equipment.
But the disruptive behavior of well-educated policy maker and legislator has modified the intelligent costly brain of human beings. The humanity has been divided into different Area, faith, sects, race, color, tribes, languages etc. The humanity has been destroyed by the extremism and racism.
 Couple of days ago, a Baloch scholar was brutally beaten in Bahauddin Zakariya University, Multan, by round about 20 to 25 pupil has no mercy at all. This is not the first time any Baloch student has been the victim of the fanatics of Punjab. Being a student in Balochistan I am sharing my little experience that in almost every University in Pakistan there different student parties and Councils registered for the assistance of students in different educational and non-educational means. But it wasn't seen in Bahauddin Zakariya University no one dared to stop the deadly incident. Keeping in view the cultural and traditional aspect of Balochistan it has been seen to protect the rights of students coming from far-flung areas of Pakistan for higher education in Balochistan. 
We have to spotlight such incidents occurring in anyplace and to aware the sleeping half for the answer. Is there any policy to prevent such incidents and to develop  a human-friendly environment in Universities? It simply places an issue mark on higher authorities claiming for improvement of the educational system in all aspects.
A University is a place of maturity and the social house of distinct people around the globe to bring closer to interact on various issues and create the valuable solution in the supervision of highly PhD holder scholars by utilizing the precious skills and guidance. But unfortunately, we have a tendency of representing the worst image in the modern world. 
In past, Baloch students were discredited in Quaid –e- Azam University because of such incidents. It took a protracted period to negotiate with University and students, but this matter in fact towards solution could not change the scenario at all. The explanation behind this can be no any formal education on humanity and human rights have been robust in our technical and non-technical universities and therefore the versatile policies allow them to try and do any misconduct they like.
This issue is extremely sensitive if the genuine move is not made towards the appropriate response. The role of political parties is non in this case they have to realize it is topmost issue and have to put the lion's share in it to prevent such activities in educational institutions. Otherwise, it may damage the scholastic environment and it'll unfurl discrimination, prejudice, and insurgency among societies. The fire of the insurgency may wrap the government in shape of rebel citizens within the country and overseas.
Published in The Balochistan Point on September 12, 2018
Disclaimer: Views expressed in this blog   are those of the writer and The Balochistan Point not necessarily agrees with them.