Baloch Khan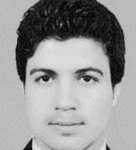 All human beings are born free and equal in dignity and rights therefore woman can be called as God's complete creation. She is symbolic for love, care and tenderness. No struggle can ever succeed without woman.  The woman has never been treated equally by liberal, democratic, and civilized world. 8th March is international woman's Day and civilized states celebrate this day to mark woman empowerment and high status of woman.
 The constitution of Pakistan guarantees the rights of women but still they face discrimination at all levels. Woman in Pakistan face different challenges and injustices. 70 to 80 percent women are subjected to woman enslaving, trafficking, honor killing, sexual harassment, acid attacks and domestic violence. Human Rights Watch reported that 70 to 90 percent women and girls have suffered from domestic abuse.
In Pakistan the deprivation of girl starts before her birth because the girl child is unwanted. Women in Pakistan face plethora of problems of violence mostly honor killing, rape, custodial violence and acid attacks. Amnesty international states that more than hundred women are killed each year due to so- called honor-killing in Pakistan.
Article 37 of the constitution conferred the right of education to every citizen. Unfortunately, gender discrepancies still exist in education sector just like other social, political and religious sector. There is no denying of the fact women education faces uncertain threats by extremists and fundamental groups like Taliban. School going girls face trouble to reach their school like Malala and other thousand Malala in Balochistan. Thousands of girl schools were destroyed through out country by extremists; Pakistan   seems to be next Afghanistan for girl's education.
The fundamental rights of rural women in Pakistani society are suppressed; they have been kept away from education, social and professional life.  Evil of forced marriages has undermined woman liberty systematically.
The purpose of law is to preserve justice and human rights. The aim of democracy is to strengthen human dignity, equality and liberty for men and women in a state. Having said that, Pakistan as a state still needs to do more for women's rights.
Author is a student of Law and a Human Rights activist
Published in The Balochistan Point on March 7, 2015
Disclaimer: Views expressed in this article are those of the author and The Balochistan Point not necessarily agrees with them