ISLAMABAD: A three-dimensional creative diorama representing a traditional dwelling of Hazara community from Balochistan opened here at Heritage Museum, Shakarparian under the aegis of the National Institute of Folk and Traditional Heritage (Lok Virsa). 
In this regard, a colourful ceremony was held at Heritage Museum which was graced by Dr. Fouzia Saeed, Executive Director, Lok Virsa, Mr. Abdul Khaliq Hazara, Chairman, Hazara Democratic Party and Mohammad Ali Turani, President, Hazargi Academy, Quetta. A ribbon cutting ceremony was also performed in front of Hazara diorama in full view of the national media. The opening ceremony presented folk musical performances and other cultural presentations rendered by Hazargi artists.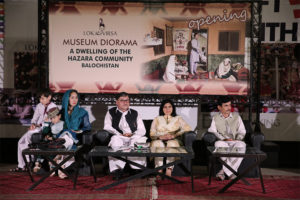 In her address, Dr. Fouzia Saeed, Executive Director, Lok Virsa highlighted the importance of this achievement with special reference to the mandate of Lok Virsa. She said "Lok Virsa is a national institution and works in close collaboration with all provincial culture departments, arts councils and community-based organizations for promotion of their indigenous folk culture. Hazara diorama at the federal capital will contribute significantly towards projection of cultural heritage of this important community".
Abdul Khaliq Hazara, Chairman, Hazara Democratic Party and Mohammad Ali Turani, President, Hazargi Academy Quetta also spoke on the occasion and commended efforts of Lok Virsa particularly its chief executive Dr. Fouzia Saeed for materializing the project in such a beautiful and effective way.
A large number of Hazara community members thronged the event and enjoyed special programs presented by Lok Virsa marking the occasion.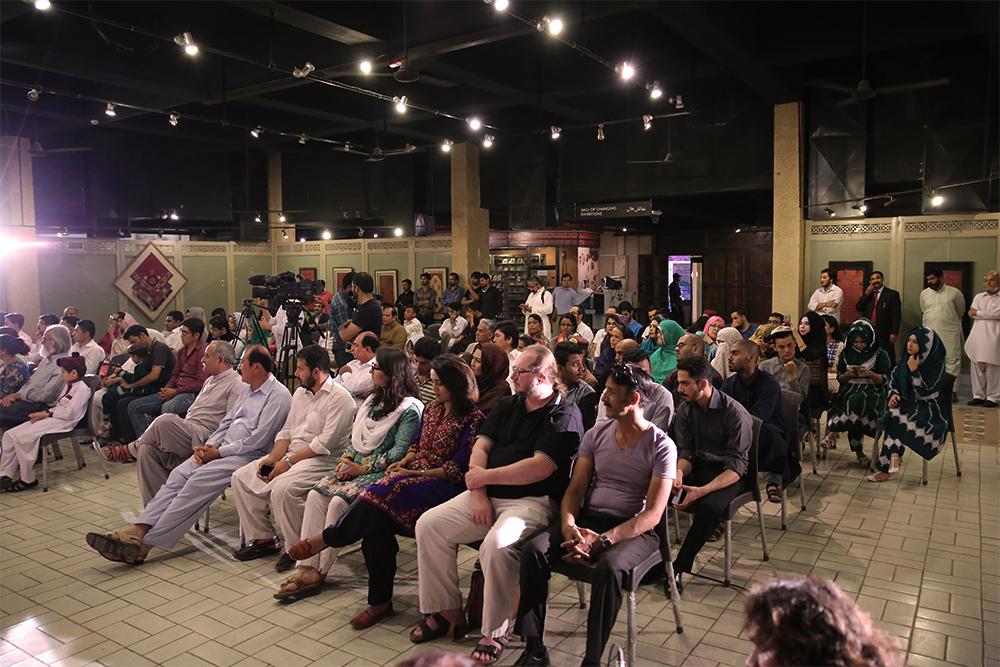 Hazaras are the direct descendants of Turk and Mongol tribes who now live mostl, in central regions of Afghanistan and in Quetta, Pakistan. Hazara traditional homes are made with stones and mud, plastered with light and dark colours. Floors are usually covered with rugs (Gilims) known as `Pathay Khan', while family members use floor seating inside homes. In the diorama, an elderly woman can be seen sitting on `Toshak', and smoking `Chilam', while her daughter in law is working on traditional embroidery and singing lullaby to her baby who is sleeping peacefully in traditional cradle called `Gawra'. A picture of male elderly member is displayed above Bukhari traditional fire place. Faiz Muhammad Katib's photo is displayed in the diorama, who is a famous writer of the Hazara community. `Dhumbara" a musical instrument is a  source of joy, celebration and socializing for community members.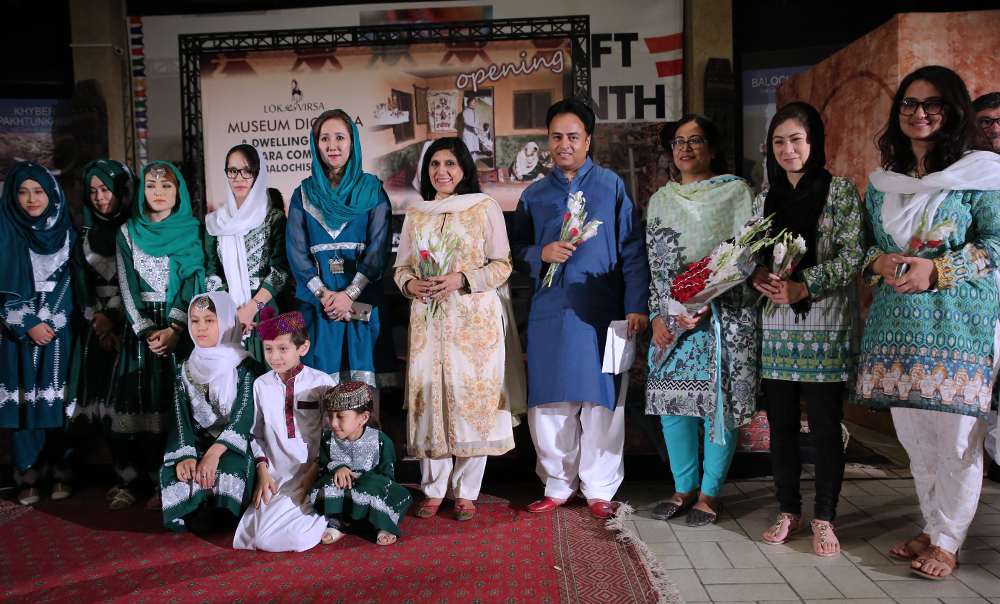 Lok Virsa Heritage Museum depicting living cultural traditions and lifestyles of the people covering whole Pakistan was established in the year 2004. Being the first ethnological museum in Pakistan, the museum is visited around three hundred thousand visitors a year. The most important factor about this museum is that it actively involves younger generation and inculcates awareness among them awareness about the rich cultural heritage of Pakistan. The popular programs of Heritage Museum include `Craft of the Month' series, `Children Summer Camp in Regional Languages' and regular facilitation to students regarding fulfillment of their educational requirement specially in those subjects that relate to the domain of Lok Virsa.
Staff Reporter
Published in The Balochistan Point on May 21, 2017