By Qasim Baloch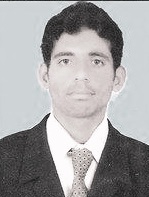 Exploitation prevailing in Balochistan has not a single factor but intermingled with many internal and external factors. It is not only the extreme centralized federation but also the bulling tribal system. The conceptual and as well the practical framework of tribal system is totally based on ascribed statuses, huge classified strata and feudalistic in nature.
Obviously, tribal system in Balochistan is much lucrative and considered a boon for a small group of people, these include tribal chiefs, namely Sardars, Nawabs, mirs, Maliks and Takaries. These have always relegated the common masses of Balocistan and have been players of exploitation, including federation, socially; politically and economically.
Tribal system has always deterred the common masses of Balochistan from participating in political and economical affairs. This exploitative system has been backed up by the religious institution, which is indeed another factor of exploitation, to install in the minds of people that the unequal distribution of wealth, huge class system and ascribed statuses are innate.
These profiteering groups, who are the receivers of the benefit of the system, are inclined to preserve it, so has to graft more and more. For this reason they are busy in executing plans to decouple the emerging poor and middle class political and educational activists who are prompting the explicated people to come out and defeat the closest bullying institution.
Tribal system is also a major hurdle in the way of Baloch freedom movement. The liberation movement in Balochistan is not merely to secure a piece of land but also institute equality, justice, harmony and religious tolerance; a secular setup.
But if one has a sane and astute assessment of the absence of above mentioned social significant processes, so it becomes obvious that tribal system has always shouldered other factors to deplete these processes.
The thing which has entangled these groups is the turnaround of poor and middle class who are now proceeding towards enlightenment and rejecting the false consciousness that the tribal chiefs and political elite are only the representatives of the poor Baloch masses.
The middle class rebellions and political advocated have come forward in shap of Dr. Allah Nazar, Zakir Majid, Bashir Zaib and no doubt some noteworthy personalities who sacrificed their lives such as Lala Munir, Chairman Ghulam Mohammad, Sher Mohammad Baloch, Sangat Sana Baloch and other unnumbered martyrs including the political activists of BSO(A), BNM and other political parties. These people have always defied the tribal system and considered it has tool of exploitation. Giving respect and honor to Khair Bux Marri, Baramdagh Bugti, Hairbeyar Marri and martyred Akber Khan Bugti is not that they were tribal chiefs but for their political ideology, leadership and struggle for the emancipation from the so called federation.