Quetta: Mir Rahmat Salah Baloch minister health government of Balochistan has launched official website for Balochistan Nutrition Program for Mothers and Children (BNPMC) here on Tuesday.
While talking on the occasion Mir Rahmat Baloch said that provision of better health facilities and services to malnourished women and children is the top priority of the current government.
Due to frequent droughts and poverty 10 districts of Balochistan are food insecure. Resultantly, a large number of women and children of the province are severely malnourished. He added.
Mir Rahmat Baloch said that the government had taken the matter serious and initiated nutrition program in seven districts to provide treatment services to improve nutrition status of women and children.
Baloch said, "Under nutrition program a total number of 60116 children will be provided multi-micronutrient supplements. On the other hand 204753 children under five years will be provided treatment services."
"Whereas, 60116 lactating and pregnant women of seven focused districts will be provided Iron Folic Acid to combat iron deficiency." He added.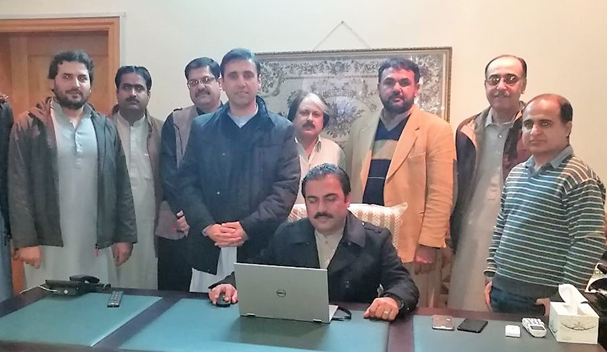 Dr. Fahim Khan, provincial manager Balochistan nutrition program briefed the minister health, in his briefing Dr. Khan said, "The objective of launching of Balochsitan nutrition program website is to ensure access of people to the program activities and related information."
"The BNPMC has established grievance redressal mechanism cell at Project Management unit Quetta," He further said.
As said by Dr. Fahim Khan, the important objective of the website is to establish grievance redressal mechanism for the beneficiary community to register their complaints and drop suggestion directly on the website.
Published in The Balochistan Point on January 24, 2017