ISLAMABAD: SingularityU Islamabad Chapter organized the first of its quarterly series' events hosted by COMSTECH Secretariat and supported by IGNITE (National Technology Fund) in Islamabad. Singularity University (SU), the global learning and innovation enterprise that educates individuals and organizations on accelerating technological change, had established a new Chapter in Islamabad in December 2017. SingularityU Islamabad was created in partnership with Puruesh Chaudhary a Futurist and an SU Alumni 2017.
In her founding remarks, Puruesh Chaudhary explained the Chapter's focus on the human purpose driving the next wave of technologies in the 4th Industrial Revolution. The first event broadly concentrated on Technology for the Greater Good of Society. It served as a platform not only for tech enthusiasts, but also for the start-ups which are working to further the cause of prosperity and wellbeing for society. The four startups involved in the event included those focused on equal opportunity, clean drinking water, food security, and environment– all of which are crucial elements of a more prosperous society. "Humane values must be consciously and proactively built into the innovation value chain," said Yusuf Hussain, CEO, IGNITE.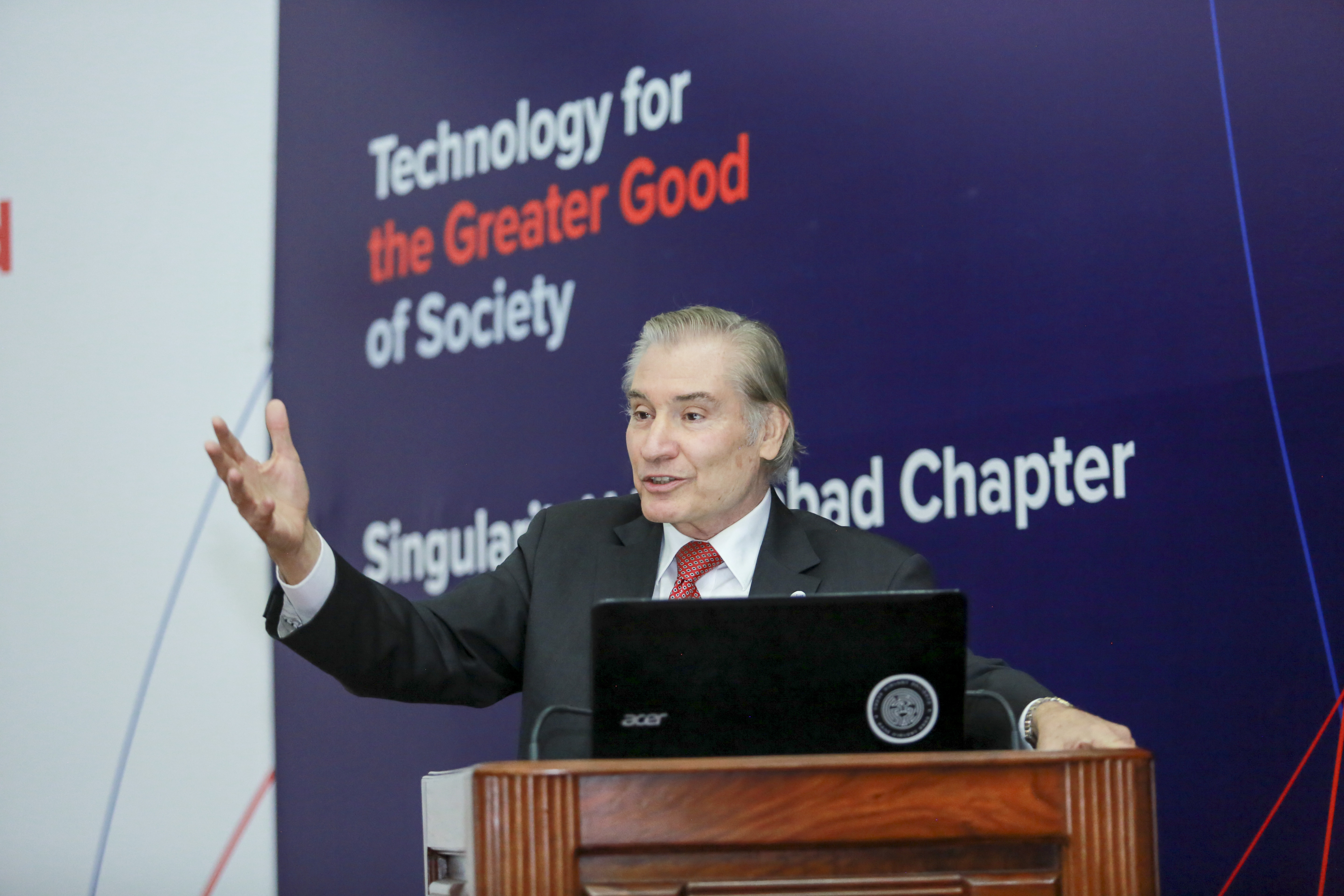 SU focuses on positively impacting the world's greatest challenges through the use of exponential technologies – those which are rapidly accelerating and shaping major industries and all aspects of our lives including, artificial intelligence (AI), augmented and virtual reality (AR/VR), data science, digital biology, medicine, nanotech and digital fabrication, networks and computing systems, robotics, and fintech. Jerome C. Glenn, a renowned futurist co-founder and CEO of the Millennium Project described how humans and technology are increasingly merging to eventually become a Conscious-Technology Civilization. He said that the quality of the merger would be determined by how well the mystic and technocrat can synergize.
SingularityU Islamabad chapter aims to focus on sustaining and improving the quality of life, which it plans to achieve by creating a framework of prosperity and learning that contributes to the general wellbeing of people within society. The framework will foster a relationship between the digital ecology of the country connecting with the rest of the world, building synergies at all levels of policymaking that will improve wellbeing. "COMSTECH is attempting to embed a culture of the 'thinking mind' among OIC academics who will drive change and transformation in an age of prosperity for all, a congruence between technical capabilities, social capital and attitudes," says Dr. Shaukat Hameed Khan, Coordinator General of COMSTECH, Islamabad.
The SU Islamabad Leadership Team includes: Puruesh Chaudhary, Dr. Saad Liaquat, Dr. Shahid Mahmud, Yusuf Hussain, Jahangir Amir, Hassan Qazi, Parisey Tariq, Hasan Saeed, and Azfar Jahangir.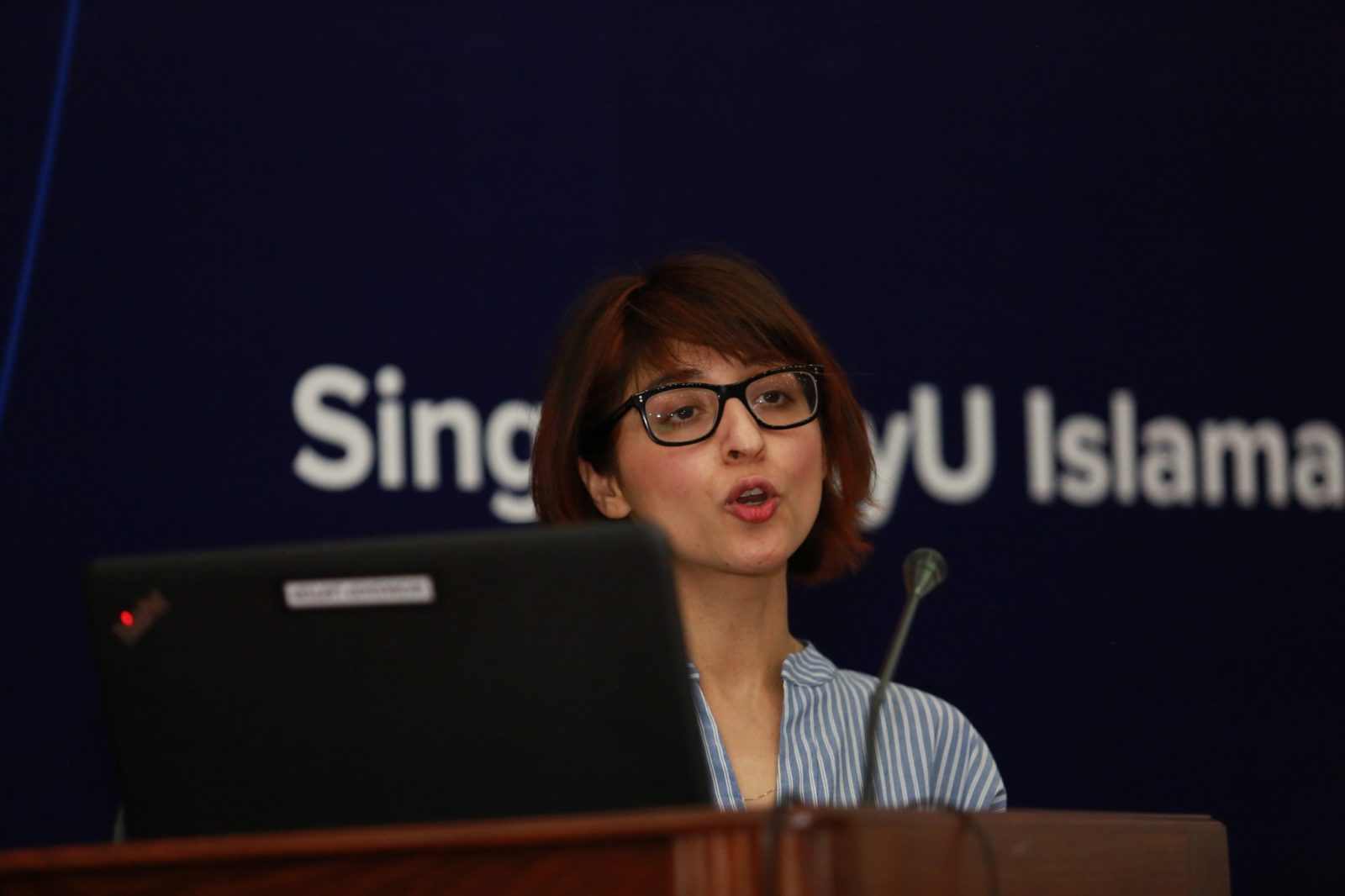 The Islamabad chapter is focusing on developing a framework model based on wellbeing that will help enhance the standard of living. It seeks to map out key areas of prosperity and learning to help tackle the Global Grand Challenges such as food, water, shelter, prosperity, etc., by advancing an 'Impact' strategy to position entrepreneurs, start-ups and business communities as solution-oriented entities/individuals. SingularityU Islamabad's focus is on encouraging innovation through engagement with startups and government policy initiatives. It aims to do this by bridging the gap between technology and media, informing society about the importance of innovation, and the opportunities and threats posed by The Fourth Industrial Revolution.  The SingularityU Islamabad chapter will be encouraging startups and projects along the following verticals, among others: Agriculture, Energy, Health, Education, and Finance. It will do this by focusing on social impact which should have tangible business outcomes for each targeting policymakers, media, entrepreneurs, regulators, corporates, and professionals.
COMSTECH, the Ministerial Standing Committee on Scientific and Technological Cooperation of the OIC (Organization of Islamic Cooperation) was established by the Third Islamic Summit of OIC held at Makkah, Saudi Arabia in January 1981. The President of Pakistan is the Chairman of COMSTECH. The core mandate of COMSTECH is to strengthen cooperation among OIC Member States in science and technology (S&T), and enhance their capabilities through training in emerging areas, undertake follow-up-actions and implementation of the resolutions of the OIC, and to draw up programs and submit proposals designed to increase the capability of the Muslim countries in science and technology (S&T). The ultimate aim is to build and nourish a scientific culture in addition to using S&T as a major contributor to socio-economic development and rapid industrialization.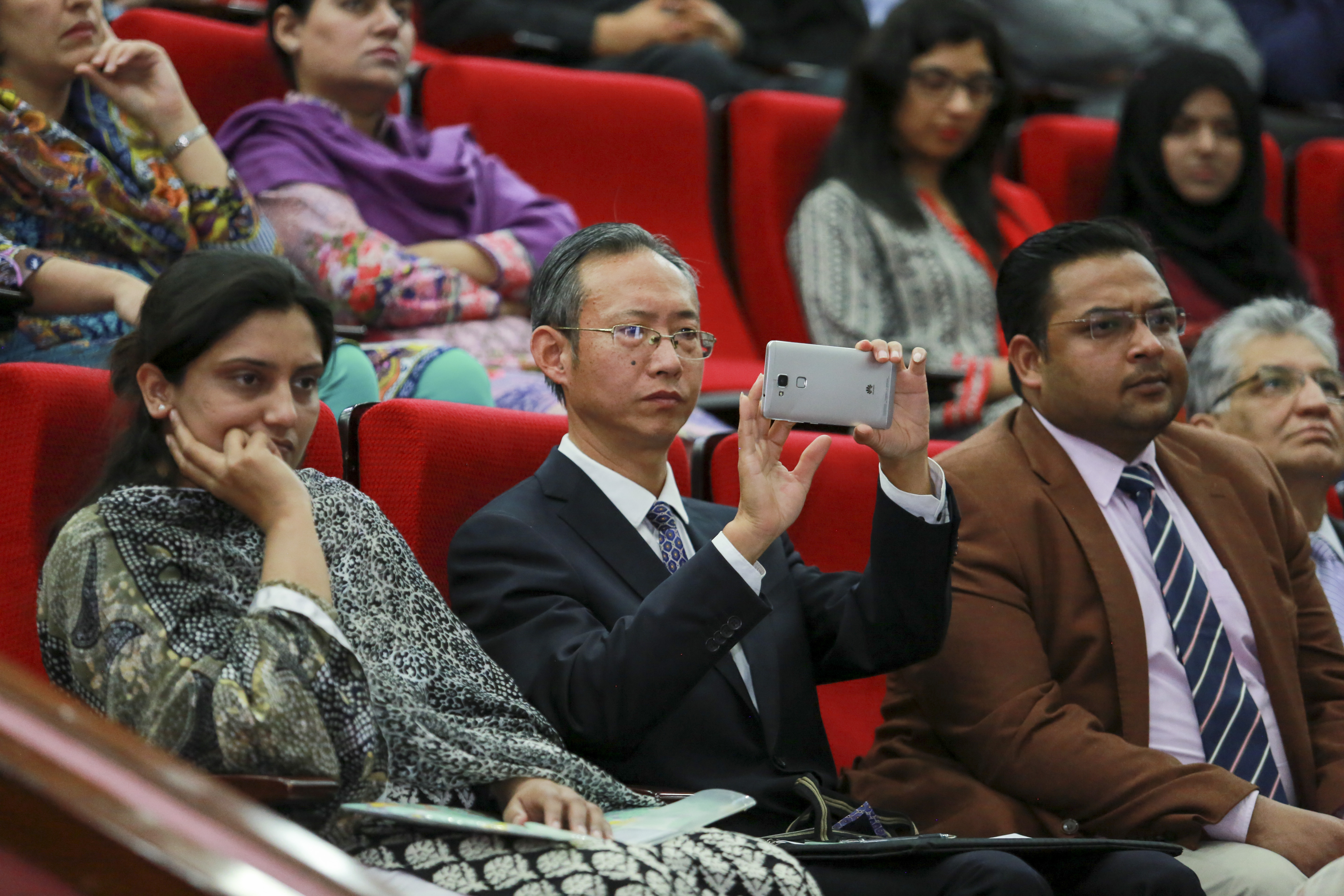 Singularity University (SU) is a California Benefit Corporation that educates individuals and organizations of all sizes on navigating accelerating technological change via global learning and innovation programs. SU's collaborative approach to innovation empowers communities across the globe to learn, connect, and create breakthrough solutions using accelerating technologies (like artificial intelligence, robotics, digital biology, and more) to tackle the world's biggest challenges. Founded as a nonprofit in 2008 by renowned innovators Ray Kurzweil and Peter H. Diamandis, SU converted to a certified B (benefit) Corporation in 2012 and has had significant support and engagement from organizations like Google, Deloitte, and UNICEF. SU is headquartered at NASA Research Park in Silicon Valley..
Web Desk
Published in The Balochistan Point on March 16, 2018