Quetta: Provincial Secretary Health Mr. Noor Ul-Haq Baloch has said that Provision of Sophisticated health care related facilities to the masses are first most priority and the functional Thoracic Center in Emergency center will provide the exceptional facility of operations in Balochistan. He said that on Saturday while visiting Sandemen Provincial Civil Hospital.
Noor Ul-Haq Baloch said, "Our main concerns are to functionalize newly thoracic operation theater in the emergency center, the newly established Laboratory and Blood bank to the Gynecology department of Sandeman provincial Civil."  Additional Secretary Health Abdul Rauf Baloch, MS Civil Hospital Dr. Fareed Ahmed Sumalani and other were with him.
He said that functionalization of newly Thoracic Center in Emergency center would  provide the facility of operations that were not available in any of the hospitals private or public in the province, adding that   chest related emergency operations would  be conducted that include the treatment with technological equipment's of esophagus, heart, lungs and other organs of chest.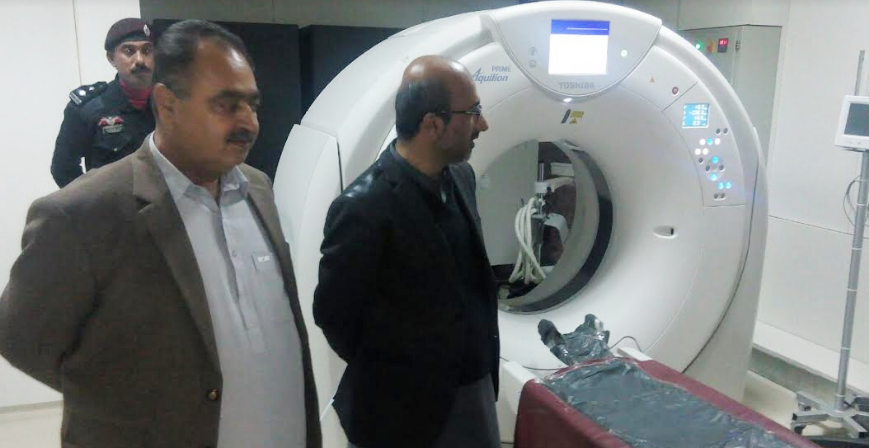 He further visited the newly established Medical Lab in Gynecology department along with the Head of Department Prof. Dr Naila Ahsan.
On the eve Secretary Health Noor Ul Haq Baloch elaborated that it was the utmost need in provision of Safe blood bags and all maternal health related tests would be conducted in one roof where previously patients in delivery were facing severe problems.
Secretary latterly visited the Trauma center where he checked the C.T scan, and the duty roaster of the doctors, paramedical staff.
Where he strictly recommended all staff to provide all available resources to the emergency patients, and no excuse will be tolerated and strict action will be taken against any mishap or non-serious attitude by the entire team of trauma center.
He further visited serious journalist Ashiq Butt who has been injured in an accident.
Published in The Balochistan Point on January 21, 2017