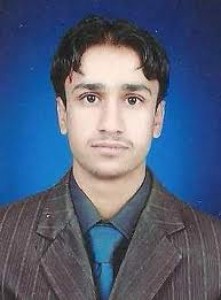 Day by day, Balochistan is becoming a battleground for journalists who barely and rarely dare write and report independently. They regularly receive threats from security forces, underground organizations, sectarian organizations, political parties, student associations, etc. These warnings come as a price the journalists have to pay while endeavoring to perform their journalistic duties with honesty in the restive province. Due to these reasons, in Balochistan, independent journalism has become a far-fetched idea.
There is no journalistic activity in the following districts of Balochistan: Khuzdar, Dera Bugti, Kohlu, Kalat, Panjgur, Kech, Awaran, Gwadar, Kharan and even in Quetta. By no journalism means the local reporters and journalists are bound due to various pressure groups. They cannot report indifferently about any happenings due to the threats, because nearly 33 journalists belonging to these districts have been cruelly killed. And surprisingly, so far slain journalists' killers are not apprehended. Nor are the problems journalists face resolved.
The names of slain journalists who have been killed: Mohammad Iqbal, Khalil Ullah Sumalani, Dr. Chisti Mujahid, Khadim Hussain Sheikh, Wasi Ahmed Qureshi, Faiz Sasoli, Lala Hamid Baloch, Mohammad Khan Sasoli, Malik Mohammad Arif, Mohammad Sarwar, Ijaz Raisani, Ilyas Nazar, Wali Khan Babar, Abdost Rind, Rehmat Ullah Shaheen, Zarif Faraz, Siddique Eido, Munir Ahmed Shakir, Akhter Mirza, Javed Naseer Rind, Razak Gul Baloch, Haji Mohammad Rafique Achakzai, Abdul Qadir Hajizai, Dilshad Deyani, Abdul Haq Baloch, Khalid Musa, Abdul Ahad Baloch, Rehmat Ullah Abdi, Jamshaid Ali Karl, Saif-ur-Rehman Baloch, Muhammad Imran Sheikh, Mohammad Iqbal and Mehmood Ahmed Afridi.
Moreover, those districts of Balochistan which were previously considered to be safe for journalists are now turning into dangerous places for them to write and report. Also, due to engagement of the security forces and the armed struggle the journalists are dangerously reporting, or sometimes they avoid reporting so that they may not be threatened. If those journalists who have dared report bravely have been blind folded, tortured and taken to prison. One of its examples is the Haji Arif (Reporter at Vash TV) from Kharan District of Balochistan who was picked up and released soon by security forces as they would not have evidence against him.

In rural areas of Balochistan, journalists' problems further compound due to lack of resources and tense situation. As one of Balochistan's renowned and senior journalists, Shehzada Zulfiqar, told this writer: "Journalists are working just like clerks and conductors in the rural parts of Balochistan. They are bound to issuing or writing about press releases, etc, not more than that. Whenever they try to write or report something independently and indifferently, they get warned of dire consequences." This is the reason the journalists' journalistic duties seem impossible to be performed in the rural parts of Balochistan.

Shehzada Zulfiqar further added about the security of Balochistan's journalists: "There are no ways to be followed for the security of Balochistan's journalists. Balochistan has become a most 'dangerous place' for journalists. One of my journalist friends, Malik Siraj Akbar, had to seek political asylum due to the same worst circumstances. He felt the pulse. He knew he would have a no space in Balochistan. That is why he had to stay there, not to come back. But, unfortunately, all journalists cannot do so."

Shehzada Zulfiqar further said that he being a Baloch journalist went through the case of Mehmood Ahmed Afridi, who was shot to death by the Baloch Liberation Front (BLF) in Kalat town, did not have any links with intelligence agencies. He was guiltless.
In recent months, private TV reporter Jahangir Aslam and Directorate of Public Relation Balochistan Sector Incharge Abdul Wahid Baloch were heading towards their residence from Press Club in Turbat when gunmen opened indiscriminate firing on them, injuring them critically.
Moreover, the number of Daily Tawar's, the well known Baloch nationalist Urdu language newspaper, staffers, contributors and sub-editors have allegedly been killed or abducted by the security forces. Also, its office was recently raided, and the newspaper allegedly said that the security forces surrounded, burnt all the furniture of the office and took away the electric equipments, including fax machine, computers and electric generator.
Haji Abdul Razzaq, who is a staffer at the same newspaper, was kidnapped by the security forces on March 24 and he is still missing.
In July 2009, Daily Azadi and the Daily Balochistan Express, Quetta, while on August 18, 2009, the Daily Asaap Quetta newspaper offices were forced to close their publications. And unfortunately, the attack on the Daily Asaap Quetta newspaper's editor-in-chief, Jan Muhammad Dashti, the newspaper had to close its publication to save its rest of the staffers.
It is also pathetic to know that in Balochistan, especially in its rural parts, journalists do not have any facilities available. They are hardly paid salaries in few districts, not all 30 districts of Balochistan. Despite having these economic problems, they go to intelligence agencies, separatist leaders, Sardars/ Nawabs and landlords to report. So, in these circumstances, their minor mistakes while reporting create countless hardships for them, and sometimes these minor mistakes get them threatened or killed.
There are several more multi-dimensional challenges being faced by journalists in Balochistan. Journalists, economically, are living a deplorable life. There are a few newspapers and TV channels in Quetta, the provincial capital of Balochistan, that pay their reporters. But even these reporters' salaries are not equivalent to their counterparts that are getting in Lahore, Karachi, Islamabad and Peshawer.
Due to these reasons, Balochistan's journalists have either quit the journalism or they have kept silence. The government has failed to ensure them their safety. On the contrary, its own institutions threaten the journalists whenever they endeavor to reach the truth.
( Courtesy: The Baloch Hal)
Republished in The Balochistan Point on July 20, 2013