The US Secretary of State said he was unsure talks could be salvaged and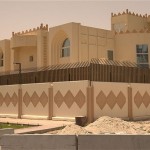 blamed Taliban envoys for the furor last week when Afghan leader Hamid Karzai threatened to pull out because the insurgents portrayed their office as the embassy of a government in exile.
In downbeat comments which appeared aimed at putting pressure on the Taliban, he also admitted reconciliation may not be possible.
He warned: "If there is not a decision to move forward made by the Taliban in short order, then we may have to consider whether or not the office has to be closed."
Exploratory talks between the Taliban and US officials are still in doubt after they were postponed by last week's spat.
Mr Karzai threatened to pull out of the talks after the Taliban raised their white flag over the office last week and said it represented the "Islamic Emirate of Afghanistan", the name they used when in power.
The sign was removed and the flag lowered below the height of the office compound walls after pressure from the Qatar government as America scrambled to calm the situation.
Mr Kerry blamed the Taliban for breaking assurances that the office would not feature diplomatic trappings.
He said: "The road ahead will be difficult, there's no question about that, if there is a road ahead."
"It's our hope that this could ultimately be an important step in reconciliation if it's possible," he continued. "We know that it may well not be possible and it's really up to the Taliban to make that choice."
Mr Kerry said the US, the Afghan High Peace Council and the Qatar government had all played their part in opening the office. "It remains to be seen whether or not the Taliban are ready to do their part."
He added: "We need to see if we can get back on track. I don't know whether that's possible or not."