Himayat Ullah Dostain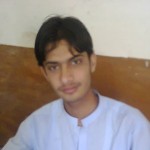 The grievances of Balochistan have never been heard. The people of Balochistan are ignored and have never been satisfied with the performance of provincial and federal governments. The citizens of Balochistan are forced by the negligence of government to take care of themselves.
Most recent trouble faced by people of Balochistan is the issue of famine that has affected 29 out of 32 districts of the province. In famine hit districts people are losing their animals due to unavailability of water. Majority of people depend on livestock for their livelihood and the famine has destroyed their financial backbone.
On the other hand the Government of Balochistan has announced 1 billion rupees for the famine affected people but five months have passed and still there is no progress in distribution of funds by Provincial Disaster Management Authority. Federal Government is keen to invest billions of rupees for mega projects such as China-Pakistan Economic Corridor and Gwadar port but it's not interested in helping people of Balochistan who are affected by Famine.
Need of the hour is that both Provincial and Federal governments should leave no stone unturned to help the people in Dough hit areas of Balochistan. That's the only way to minimize the possible damage from the current famine.
Published in The Balochistan Point on March 16, 2015